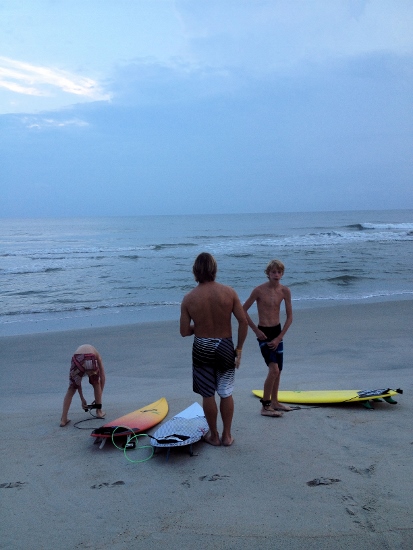 It is hard to believe that the New Year is right around the corner! I know, we just began the month of December and here I am talking about 2015. However, we all know how time flies. We also know that the New Year is when most of us try to form a resolution to eat better and be healthier in general. As of late, I have been reevaluating my family's habits, which explains my thoughts towards the forthcoming resolution deadline. Most people associate our family with living a healthy lifestyle, asking us how we do it with two boys and hectic schedules. I can honestly say it is takes diligence, especially when teens are involved! For Daniel and me it has always been about supplying the boys with knowledge, setting goals and encouraging a well-balanced lifestyle of smart nutrition with exercise. For the most part our boys are good about keeping up with how much they snack, staying hydrated after exerting themselves, be it surfing or biking, but let's be honest: kids will be kids. Which is why the best advice to them is "please practice moderation. "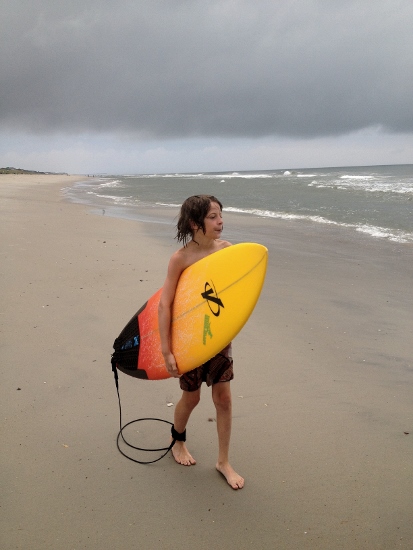 Two things that have noticeably changed in the past couple of years are age and accessibility.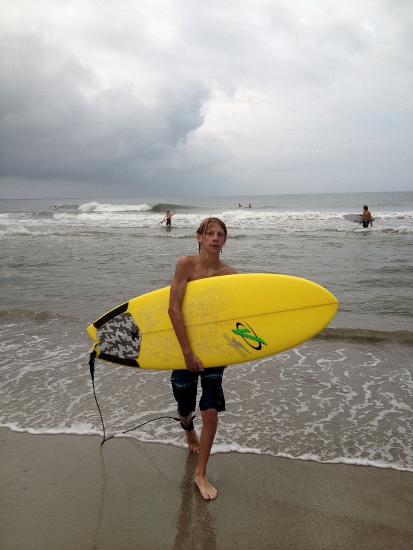 Once the decision making process falls into their hands it is not as easy as it once was to make sure that they are always making the best choices. That goes for just about anything involving teens, yes! I will not lie; it has been difficult to let go of the reigns and allow our oldest to take the lead. However, it has been thrilling to see how curious he has become on his own about the subject with a PED course he is taking at the local university. I think we forget sometimes how captivated young people can become when they are discovering information for themselves, rather than only hearing it from dear old mom and dad. Which is why as a parent I am intrigued by the American Beverage Association's new program MIXIFY. Have you heard of it?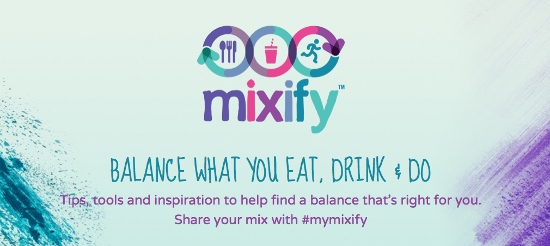 Mixify is an initiative that is all about supporting parents' efforts to balance what their family eats and drinks with the physical activity that they get. The idea for Mixify started when moms across the country told America's leading beverage companies they wanted their support in educating their teens about balance, which included the need for information on how they could fit in all of the foods and beverages they might enjoy, such as soda and snacks, and still achieve balanced lifestyles. What I like the most is that Mixify was co-created with teens to make sure it would resonate with them, including features teens specifically asked for, like the opportunity to ask experts, dietitians and personal trainers for advice on how to fit balance into their busy lives. Digital resources for teens about Mixify can be found here at MyMixify.com. The American Beverage Association has a new goal to cut beverage calories consumed per person by 20 percent by 2025!!
If you feel like you could use a little help in keeping your teen, yourself or your whole family on a well-balanced track, check out DeliveringChoices.org to learn more. You can also find ABA Delivers on their social channels – Twitter and Facebook – to learn more about Mixifyand all the other efforts America's Beverage Companies are undertaking to help families achieve balance.
"Coke, Dr Pepper and Pepsi understand that getting a balanced mix of foods, drinks and physical activities for your family isn't always easy. That's why they're coming together for the first time ever to talk to teens about balancing what they eat and drink with what they do. With tools to help teens get active and information to help them think about when they've had too much, or maybe when it's time for a treat—America's beverage companies are supporting our efforts to find a balanced mix that works for our families."
As a fellow parent who is always looking for the rabbit in the magician's hat, I am curious: when it comes to achieving a balanced lifestyle for your family, what do you struggle with most? Let me know in the comments below and you will be entered into a BlogHer sweepstakes for a chance to win a $100 Visa gift card!
Hugs,
Shari
Sweepstakes Rules:
No duplicate comments.
You may receive (2) total entries by selecting from the following entry methods:
Leave a comment in response to the sweepstakes prompt on this post
Tweet (public message) about this promotion; including exactly the following unique term in your tweet message: "#SweepstakesEntry"; and leave the URL to that tweet in a comment on this post
Blog about this promotion, including a disclosure that you are receiving a sweepstakes entry in exchange for writing the blog post, and leave the URL to that post in a comment on this post
For those with no Twitter or blog, read the official rules to learn about an alternate form of entry.
This giveaway is open to US Residents age 18 or older. Winners will be selected via random draw, and will be notified by e-mail. The notification email will come directly from BlogHer via the sweeps@blogher email address. You will have 72 hours to respond; otherwise a new winner will be selected.
The Official Rules are available here.
This sweepstakes runs from 12/8/14 – 12/24/14.
Be sure to visit the American Beverage Association brand page on BlogHer.com where you can read other bloggers' posts!
{ 72 comments }