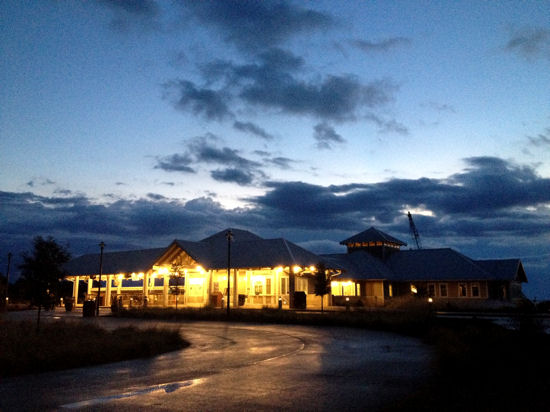 How do you spend quality time with your kids and spouse in between three-week long jaunts to the West Coast? Why, you take them on a mini staycation of course. Some place nearby, remote and filled with charm. A place you can only get to by ferry! At least that was Surferboys brilliant plan for us. One of the many reasons I adore his cute self.
Our mini staycation adventure began here, at Deep Point Marina in Southport, NC.
After rousing the boys in the wee hours of the morn from their ghoulish, sugar-filled dreams of the previous nights Halloween, we made our way to Southport, which for us is only about an hours' drive. Or you can get there by another ferryboat, which takes half the time. The latter option was our original plan. A word to the wise the * located beside ferry times actually means something. Indeed, they stand for, "Departures with asterisks are for Weekdays ONLY". What adventure doesn't begin with a little detour and a few laughs. Either way, we got there in time to witness the glory of the dawn peaking through the storm clouds and make the most of our brief adventure to Bald Head Island.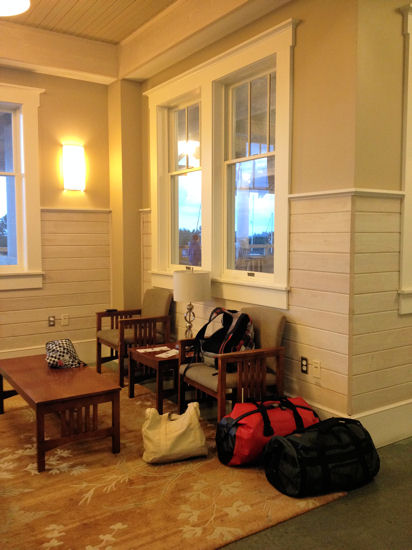 Seeing as how we were only staying for a night or two we packed light, but if you are planning a long leisurely trip to Bald Head Island don't let the fact that you are leaving your car behind trouble you about how you will manage all of your luggage. Just keep reading you'll see how it all works.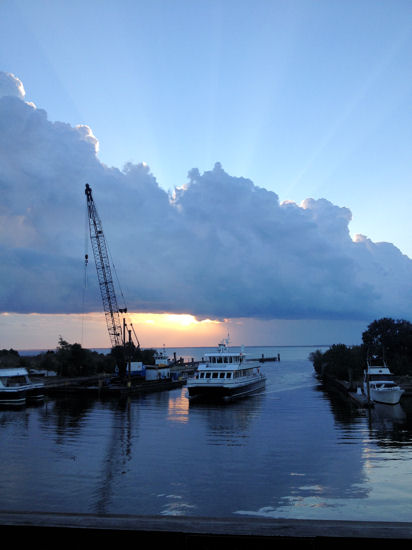 Talk about a dawn to behold. Missing the first ferry was worth it don't you agree!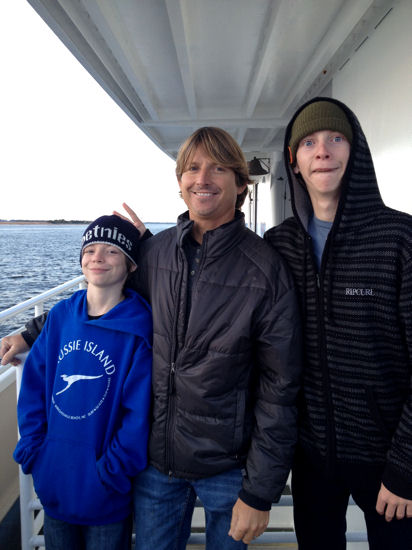 Best of all was sharing those moments with these three knuckleheads. Honestly, I can't take them anywhere.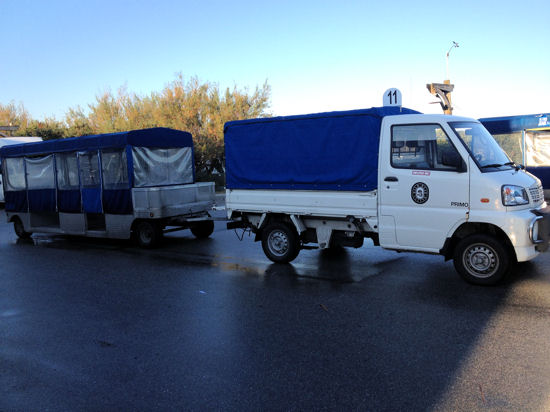 Say hello to your island transportation! That's right you leave your car at Deep Point Marina, check your luggage (minus your carry-on's) just as you would on a plane trip. The only difference being your carry-on's or luggage can include fishing poles, surfboards, bikes, canoes, sup's…you get the idea. Though if you don't wish to travel with all of your recreational gear have no fear. You can find all of the above on BHI.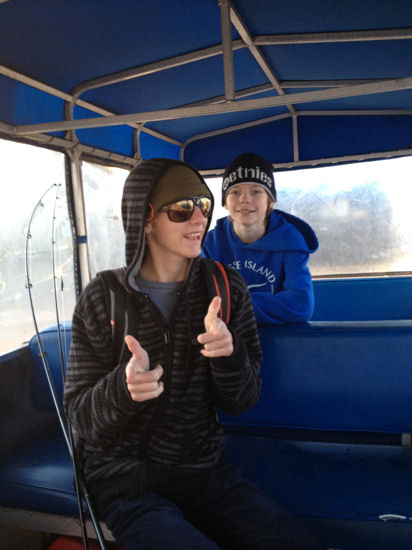 Then they load you up and drive you to your vacation getaway.
Home Sweet Home…Away from Home! Charming homes dripping with southern coastal details are not hard to come by on Bald Head Island; they are as much a part of the draw to ditch the mainland as the scenery. However, this particular lady belongs to some dear friends and we adore her. Details about this lovely home coming later.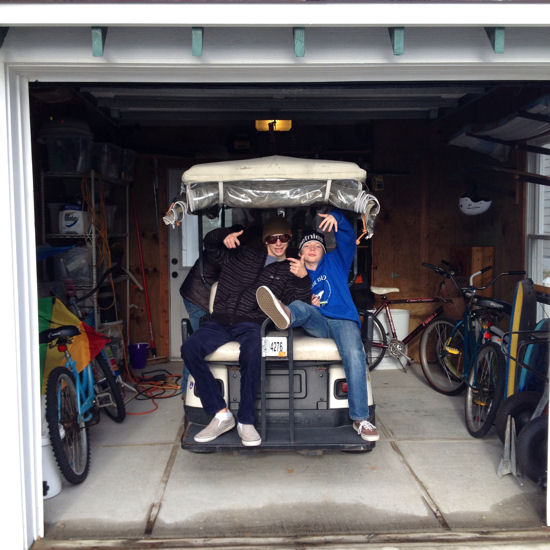 You might be wondering to yourself at this point why no cars on the ferry? Why the tram service? Well because on Bald Head Island no residential cars are allowed. It's simply grand! Waiting for you in some of the rental homes are your own golf cart, or you can rent one. Let me tell you guys, some of the golf carts here are a sight to behold. They actually deserve their own post.  They are the best possible mode of transportation to take in the wilds of the island while still preserving the land as much as possible.
People venture to Bald Head Island for the rich history it is steeped in.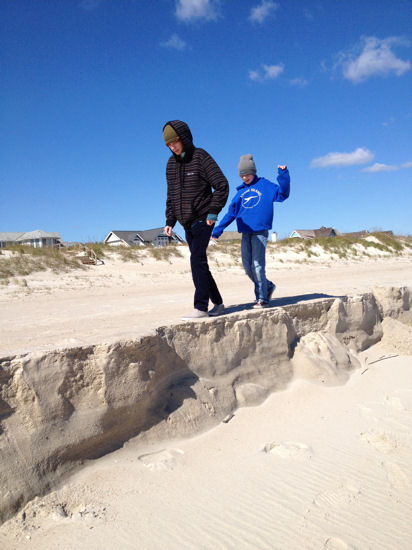 They come for the seemingly endless beaches.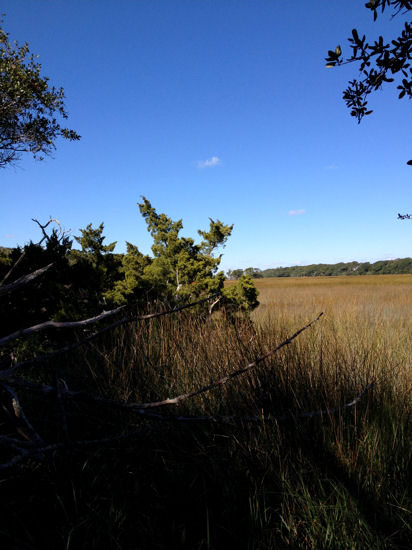 But most of all they come for the serenity.
I could go on for days about Bald Head Island, and I will. This beautiful parcel of beloved inlets, beaches and forests deserves multiple posts. Not to mention if I didn't take a pause at some point you would be here with me until midnight looking through the 2485 photos that I took last weekend.
See you back here for the next installment of Bald Head Island.
Love & Hugs,
Shari, Surferboy and The Knuckleheads