Ten things about this particular post.
1. I am obsessed with my love in a wet suit.
2. It evidently fuels the fantasies of the comic book crazed schoolgirl who still lingers. She swoons and giggles without provocation.
3. If number two confused you here's what a comic book crazed school girl usually drools over.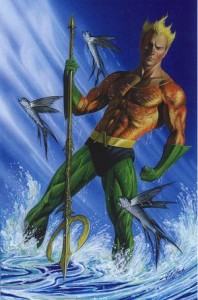 *Courtsey of DC Comics*
Skintight superhero suit, skintight neoprene…get the connection.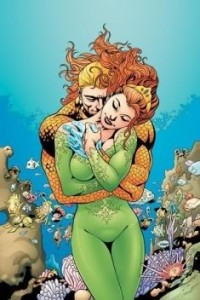 *Courtsey of DC Comics*
4. Forget the bad boy, I ended up with the cute waterboy.
5. This devilish idea has been haunting me for a week. I generally follow wherever my mischievous nature leads, blame it on the hair.
6. I'm  a bonafide techno dork and downloaded a virus trying to do this post.
7. Surfer boy had to fix my laptop which means I had to confess my shenanigan before he discovered it.
8. It's kind of sad to admit this but he wasn't surprised in the least. Poor man's evidently built up a hefty tolerance for embarrassment after 15 years of living with me.
9. Any good shenanigan/fantasy needs some movement and fun music along with it. I live in a visually visceral, imaginative world.
10. I'm in love with my new found toy so this would be your one and only warning concerning future shenanigans.
Without further ado The Wetsuit Boogie.
Yep I did it.
Love ya,
Tickled Red