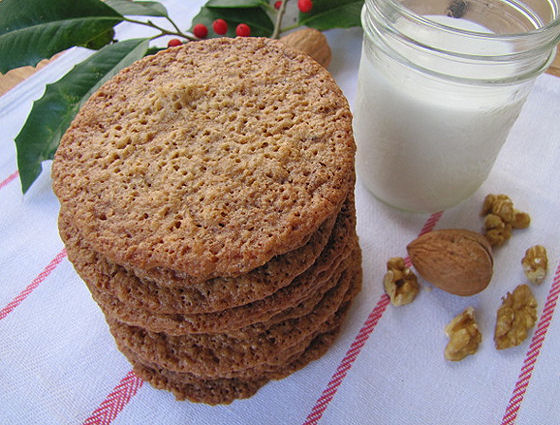 I'm honored and thrilled to have been asked by Chris Ann and Kristin of Love Feast Table to join them for their Second Annual Holiday Cookie Exchange.
I just love these ladies.  They have one of the most beautiful enduring friendships that I have seen in sometime. Their friendship has enough space and love for us all, as Chris Ann and Kristin always make you feel right at home. Their table is one of my retreats during the week where I know that I will find a welcoming place to relax.  Not to mention something fun that never fails to make me smile.
Cookie Exchanges are always a fun way to share beloved family traditions with friends. Over a glass of milk and a sweet bite, you take them with you as you look back on past memories of joy and peace. It's a wonderful gift of sharing during the holidays that goes deeper than your taste buds. Making the time during the hectic season to share what's important most during the holidays, ourselves.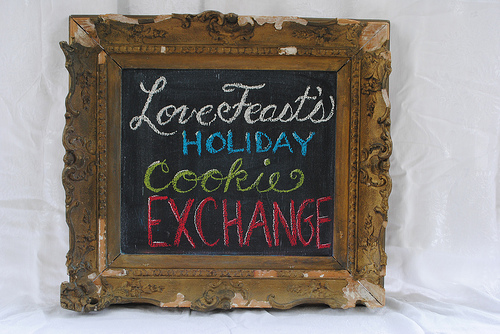 It has been my great pleasure to get to know Chris Ann and Kristin more the past few months. We three are defiantly birds of a feather with our mutual love for all things artsy, along with a need to show our children how much they've inspired us to be better people . You guys will have  blast meeting them as well, if you haven't already.
Pop on over to Love Feast today to take a walk down memory lane with me and give the ladies some warm holiday cheer. Oh and don't forget the recipe for these delicate walnut cookies while you're at it.
There will be 11 other fabulous recipes and tales over the next eleven days that you won't want to miss.
Are y'all as excited as I am? Tis' the season for giving, friendship and good old fashioned cheer!
Love & Hugs,
Shari-Tickled Red