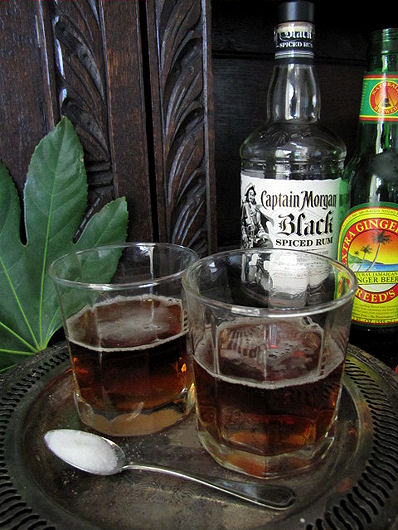 Cocktails, generally not what I daydream about when it comes to creating a tasty treat. They are mystifying to me and always have been, probably because if I am being honest I have a limited liquor palate. My drinks have always been pretty straightforward with rich ales, bold red wines and before both pregnancies wrecked my taste-buds, aged whiskey or rum neat. However, I have a dear friend Barbara who is an absolute cocktail wiz!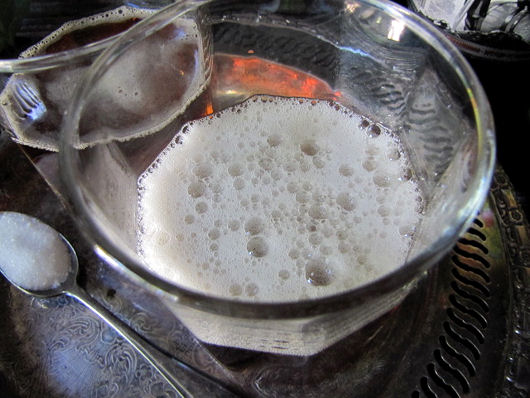 In fact, today will be the one-year anniversary of The Friday Cocktails, her brilliantly clever idea to wind up a long week and usher in the 5 o'clock freedom bell on Fridays. Gotta love kicking back on Friday evening with a nice cocktail right.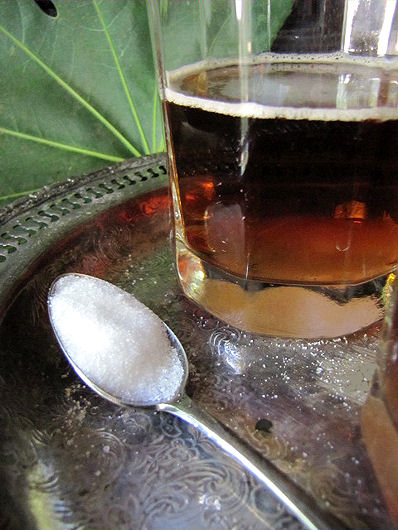 So just for Barb I have stepped out of my comfort zone and made a cocktail for y'all. One that is a nod to my love who still enjoys a good rum now and then even though my taste-buds are forever ruined, as well as for my mother in law Sham who is from British Guinea. Sham absolutely adores ginger beer every Christmas to remind her of home, she does not go a year without it making an appearance.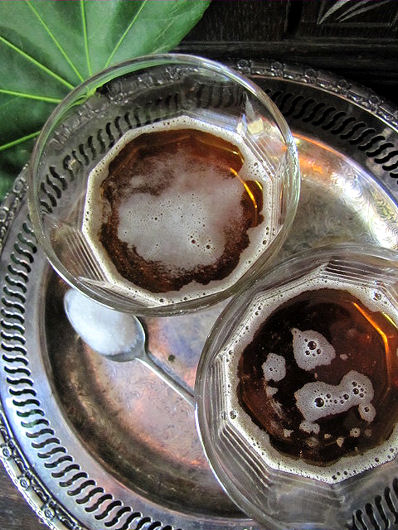 A neat little cocktail that rings in the fall with some fizzy ginger beer yet holds on to the tropics that we all love so much with its touch of dark rum. I don't know about you guys but I do believe my taste-buds just perked up with an Arrggh Matey!
Make sure you pop on over to my darlin' Barbara's blog today and wish her Happy Anniversary with me. There will be loads of cocktails that we are all sharing as well as a fun giveaway.
Happy Friday guys! Xoxo
Shari-Tickled Red
[print_this]
Tradewinds (Rum & Ginger Beer Cocktail)–Serves 1
1 1/2 ounces dark rum
4 ounces ginger beer
1 teaspoon sugar
Fill a highball glass with ice.
Add the rum and the ginger beer.
Stir in the sugar and enjoy!
Shari/Red
[/print_this]