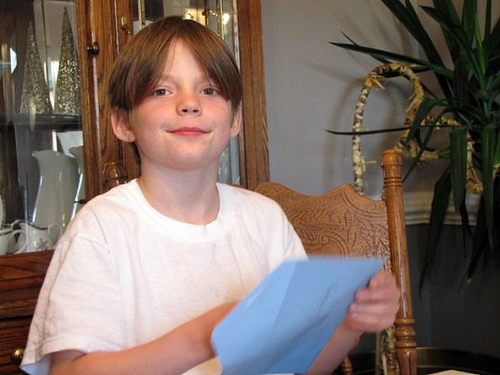 Last week my baby turned 9 years old. Evidently he didn't take me seriously when I said Eight was Enough. I know it seems a bit late in the game to be talking about his birthday but it has taken me this long to cope. It occured to me that this is the last single digit birthday that will be celebrated in my house for sometime. Seriously, the last one! From now on it's all double digits and the fast climb up, up , up into his teenage years. … that is until the boys have children of their own and I am not going there y'all. The thought of my babies having babies calls for smelling salts. I made the mistake of going through some old photos this weekend after his birthday party. The lightning speed with which he has grown into an independent, confident young man is staggering to me. I'll show you guys.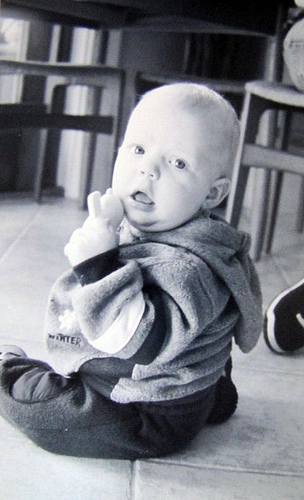 What a sweet little guy looking out at life, not quite sure what to expect but still  innocent and cuddley.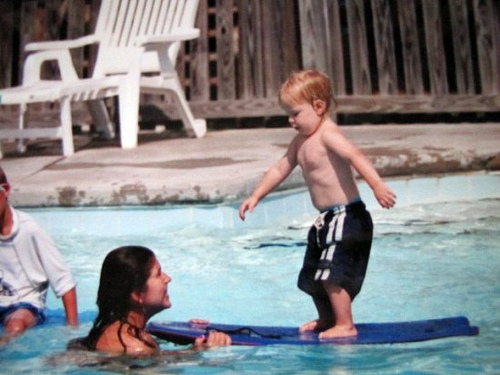 Always brave enough to try new things but a little wobbly on his feet and needing support.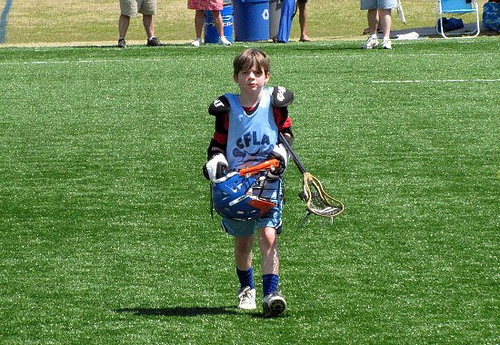 Look at the focused deternimation on my childs face now. He's definetly not a baby any longer, he's become a lean mean machine who is seasoned and tough! Ready to battle all that life throws at him. I wouldn't exactly call him cuddley in this picture would you?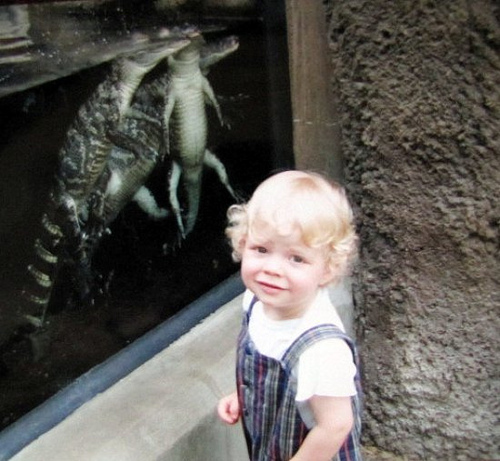 The cute " Mom? Wuh dat?" look from back in the day.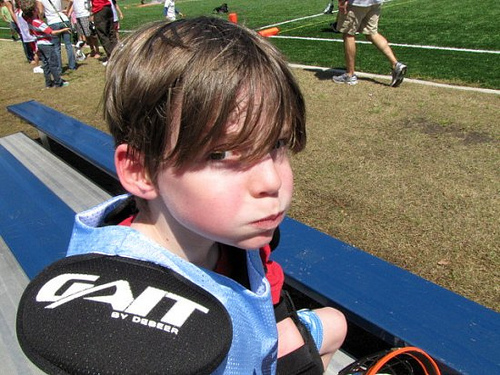 To the present day "MA-OM! What are you doing?" vexed look. Yeah, I miss the other look. Although… the temptation to squeeze his cheeks may win out next time. The soaked shirt will be worth it :)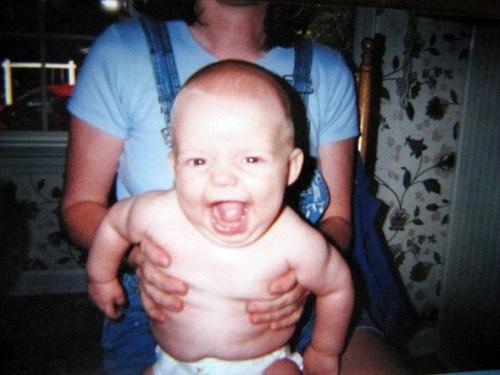 From youthful glee over the most nonsensical of fancies.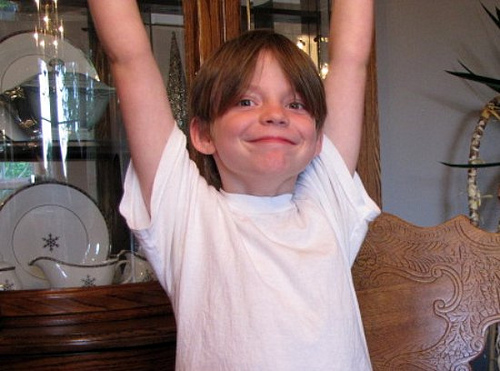 To unbridled jubilantion over the fact that he is one year older. Which of course in his mind means that he's only a week away from being the exact same age as his older brother. As if! Slow down buddy boy.
I need to go bury my head in the sand now. I know where to find a mile or two that will do the job just right.
One day hopefully these stepping stones into their future may not seem so herculean to me but I'm not holding my breath y'all.
Signed,
Ms. DeeNi L. Ostrich-Ruler of the land beneath the sands.
Tickled Red