Is your home wrapped in an embrace of quiet this morning with the soft snores of your loved ones drifting down the halls? Better yet, is everyone slightly awake and holding on to the last vestiges of sleep with their comforters draped around them as they come into the living room? Either way tell them breakfast will be ready in about an hour and surprise them this morning with cake. That's right fluffy, vanilla cream cheese cake for breakfast with a layer of sweet fruit on the bottom if you so desire. It's easy I promise.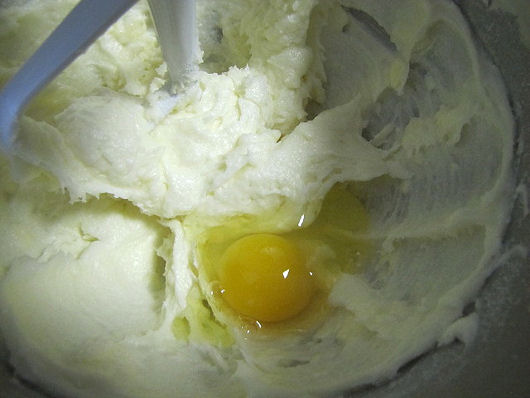 Cream together butter, sugar and cream cheese. Then beat in a couple of eggs, pour in some milk, vanilla and a don't forget the big dollop of Chobani Greek Yogurt. That is what will help make it so fluffy!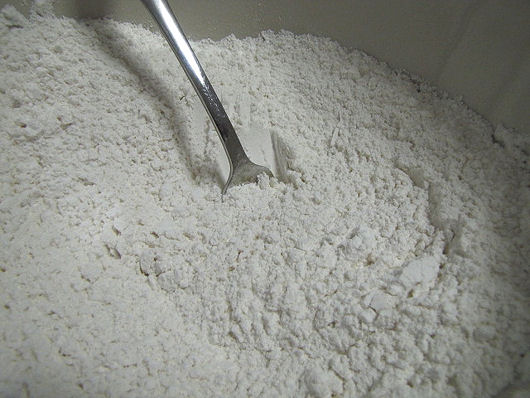 Sift together some flour, baking powder, baking soda and salt.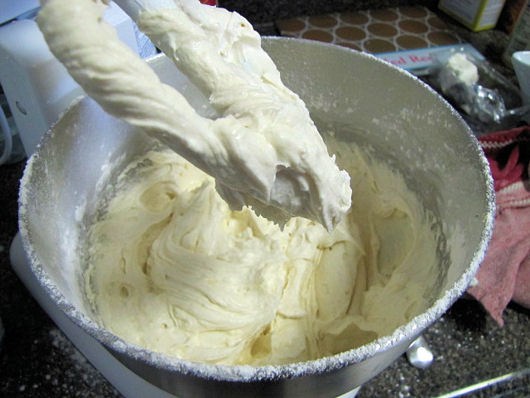 Mix together the dry and wet ingredients and Volia! The cake batter all done.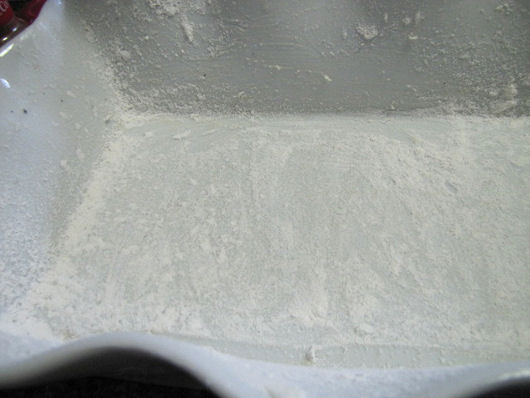 Take your already greased and floured pan…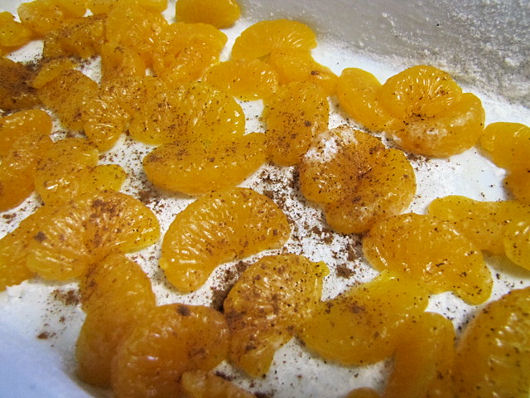 Layer the bottom with some sweet delicate fruit, sprinkle with a little cinnamon and nutmeg for good measure.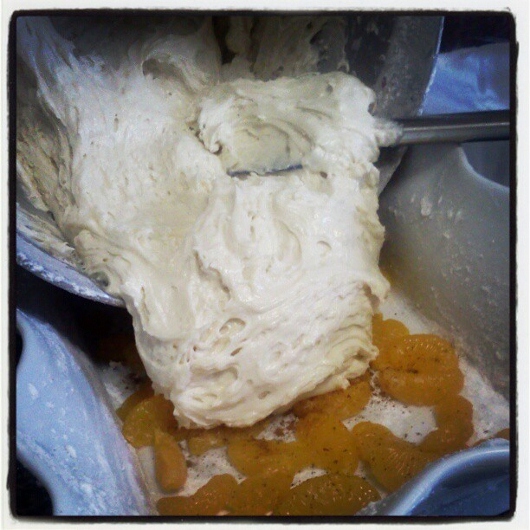 Cover the fruit with the batter and you are almost ready to bake but not quiet yet. We can't forget the topping.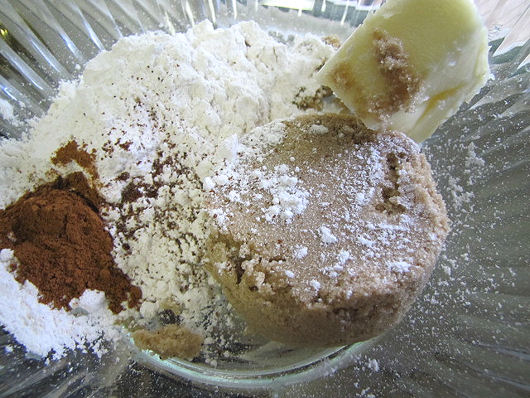 All you need for the topping is brown sugar, butter, cinnamon and flour.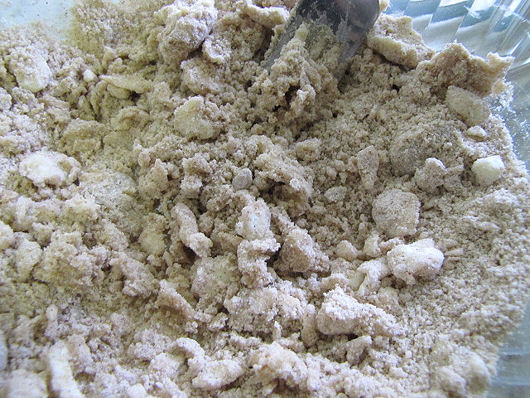 Blend all of those together in a bowl with a fork.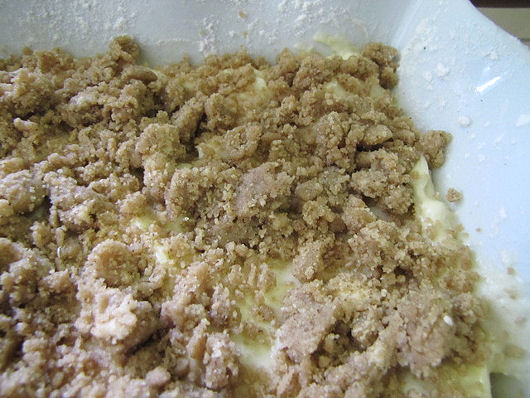 Sprinkle across the top of your cake and bake.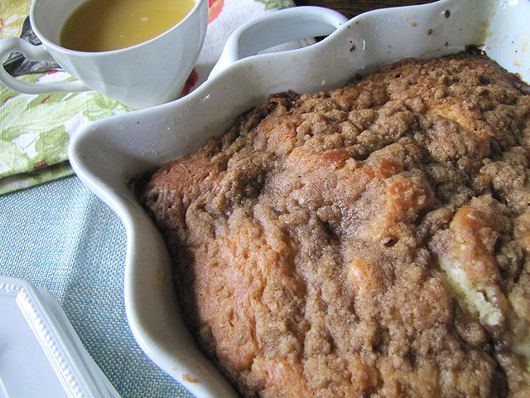 35-45 minutes later you'll have this warm fluffy cinnamon crusted beauty sitting on your table.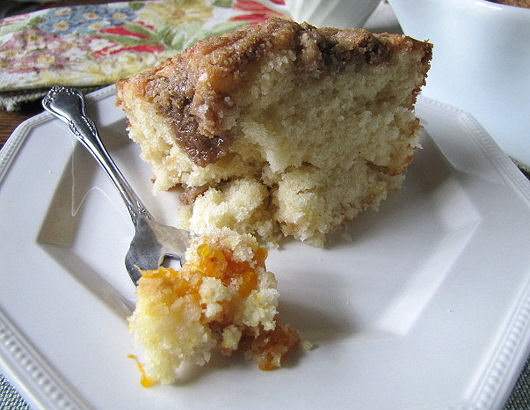 See, baked lazy morning joy at its finest!
Brown sugar cinnamon crunch + vanilla cream cheese yogurt moistness (x fruit) =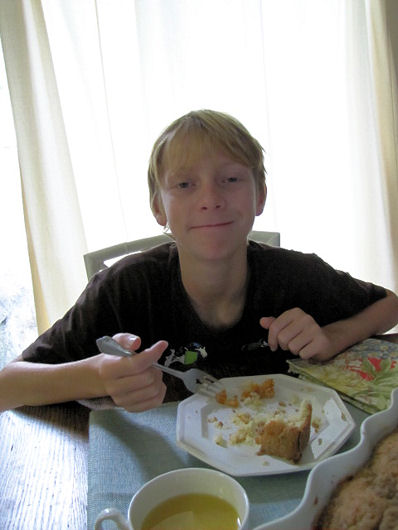 Surprised groggy bliss.
There's no better feeling than surprising your loved ones with a slice of baked love first thing in the morning. At least for me anyway.
Enjoy your day guys!
Love & Hugs,
Shari-Tickled Red
[print_this]
Breakfast Cake–Serves 8-10
Ingredients
Cake:
*Optional* 16-20 ounces fruit (I used Dole Mandarin Oranges) *See Note at bottom*
1/4 teaspoon cinnamon
1/4 teaspoon nutmeg
1/2 cup unsalted butter (room temperature)
6 ounces cream cheese (room temperature)
1 1/4 cup sugar
2 eggs
2 teaspoons vanilla
1/2 cup milk
1/4 cup Greek yogurt (plain)
2 cups flour, sifted
1 teaspoon baking powder
1 teaspoon baking soda
1/4 teaspoon salt
Topping:
1/3 cup brown sugar, packed
1/3 cup flour
1/2 teaspoon cinnamon
2 tablespoons unsalted butter
Directions
Grease a 9×13 pan with vegetable shortening and lightly flour. Layer the bottom with fruit, sprinkle with cinnamon and nutmeg, set aside.
In a mixer on medium speed combine the butter and cream cheese, gradually add the sugar and continue to mix until soft. Beat in the eggs one at a time. Add the vanilla, milk, yogurt and mix well. Sift the dry ingredients together and add to the egg mixture in fourths. Scrape the bowl between each fourth, to ensure all dry ingredients are combined. Pour the batter over the prepared pan of fruit and set aside.
In a medium sized mixing bowl combine all topping ingredients and blend together with a fork. Sprinkle topping over the batter and bake at 350 degrees for 35-45 minutes or until a fork comes away clean.
Surprise your loved ones and enjoy!
Shari/Red
*Note*: If you are adding fruit to the recipe there are a couple of key points to remember. 1. Drain all canned fruit well before using. 2. If using fresh fruit such a berries you will want to sugar and drain those first or they will dry out during baking and not have as much flavor.*
[/print_this]