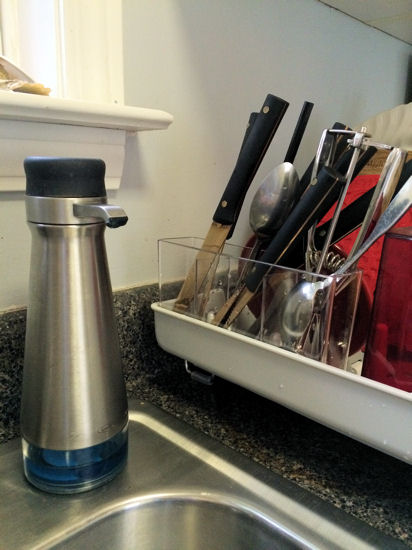 If you have been following us via social media the past few days you know that we are traipsing across the country again. We are spending spring break in Solvang, California hanging out with Daniel while he finishes the complete home remodel he has been working on for the past 9 months. Before we left on our trip a package arrived just in time from OXO. A little "Tidy Up with Spring" gift. The fabulous gals at OXO know me so well. I ritually spring clean each season, which sounds like a lot but living on the coast I'm lucky if I get three full seasons.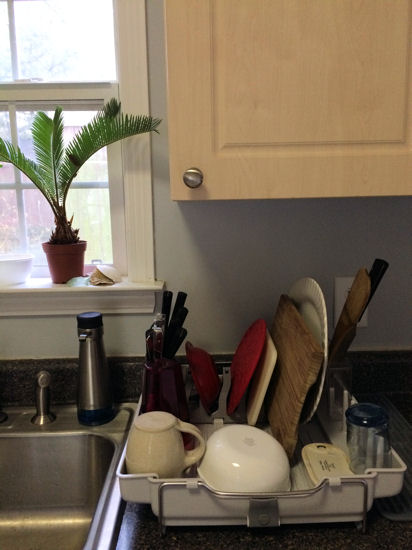 Something else you all might not know about me, I MUST clean my house from top to bottom before I leave town. Type A, weird, over the top I know but there is nothing better than coming home to fresh sheets and a clean house, especially when recouping from jet lag is a foregone conclusion.
My Travel Prep Must's
Change the sheets
Do the dishes
Sweep
Vaccum
Bathrooms
Take out the trash
Fluff all sofa and chair pillows
Yeah I, know…nuts.
Let's chat about helpful home tools for a moment. See that dish drain up above it is an efficient workhorse! Both sides sport silverware caddies and cup pegs. The dish rack is optional depending on what you are washing. If you are on pots and pans duty, it will pop down. In fact, the whole unit folds up for easy space saving storage. What every mom needs for her kitchen helpers.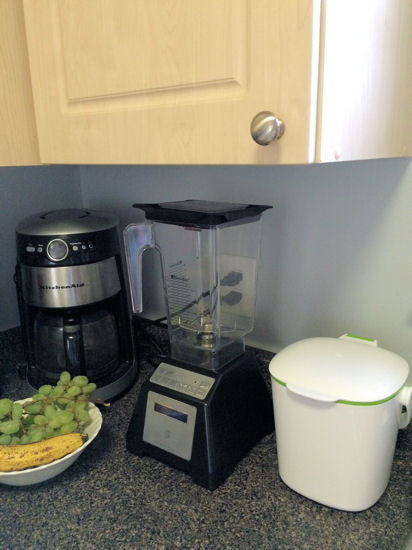 This little compost bucket might be my favorite OXO tool to date, and that is saying something. As you guys know I am embracing a healthier me, which means a smoothie a day. That is quite a few bananas peels floating around the kitchen.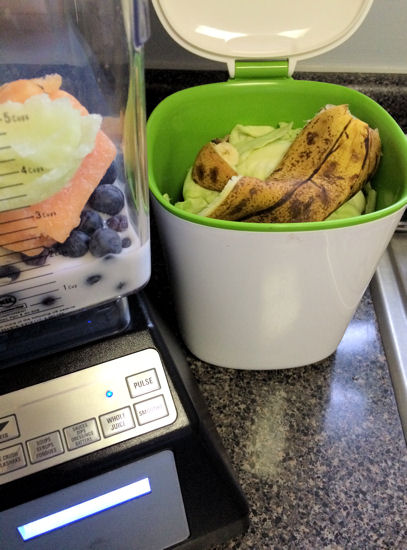 See the lid pops up, stays put and best of all after I have taken everything outside to our backyard compost it wipes clean with no effort. My smoothie days are now healthy for the garden and me.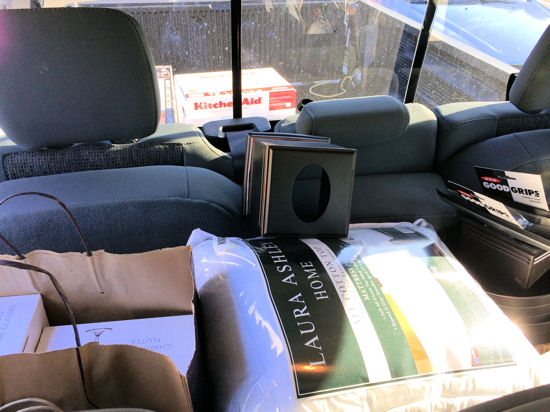 OXO sent me a few more items but in my rush out the door, I neglected to take photos of them all. No worries I am outfitting a whole house this week and made sure to hook the owner up with a few of my favorite cleaning toys! Everything from shower squeegees to brooms and dustpans.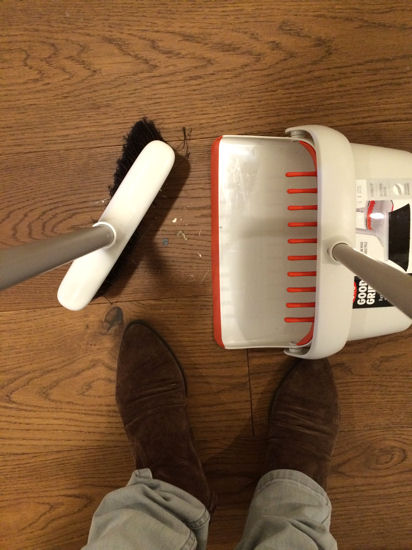 Like this, double duty set! The low down on this duo, the broom handle is short for storage but extends to full length when in use. See the orange teeth on the dust pan, those are like a boot scraper only for your broom, it loosens all the dust bunny clumps. I could happily go on and on but I have been cleaning all day getting ready for the furniture arriving tomorrow. Meaning I am beat and off to bed!
If going to a kitchen supply store is like Christmas for you as it is for me you need to visit OXO's website.
All my love, we will chat soon!
Shari
PS: This is not a paid post however, I did receive product from OXO. Even if I hadn't I would still share their kitchen tools with you all because they are what I buy and use always.