*Disclaimer: If you are a red blooded male/lady who finds it cheesy or weird to share your better half with their shirt off, you might want to skip this post. However if you know me and my propensity to gush over my love, have missed said posts than by all means enjoy*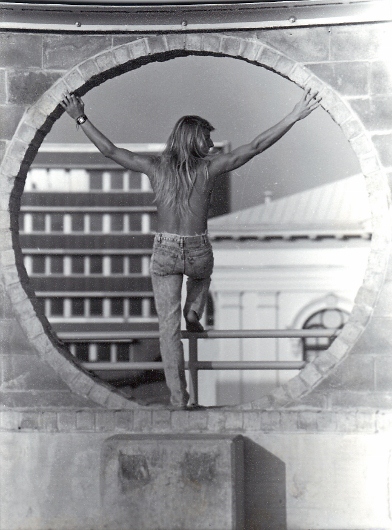 Once upon a time, I shared the story of how Surferboy came into my life, how he shook the foundations of any preconceived notions that my twenty-one year old self had conjured of the "perfect" guy. As y'all know I gleefully never looked back…finally you are able to see why. This guy in all his blonde bronzed glory is the one who walked through the doors of Subway seventeen years ago, quietly sweeping me off my feet. Yes, that is how long his hair was when we met. Yes, I bawled like a baby when he cut it off and yes, I still miss those golden locks fiercely to this day.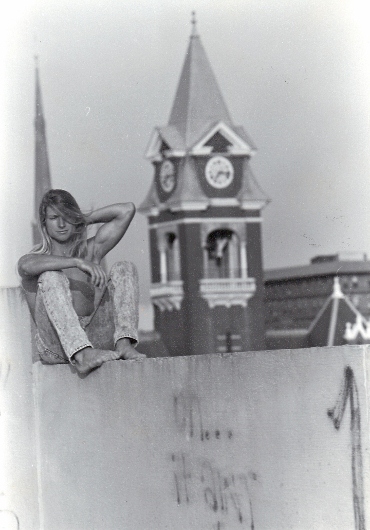 It has taken me seventeen years to get my hot lil' hands on these two of many stunning photos that our dear friend Jennifer took of DS when she was building her photography portfolio. Bless her heart she remembered my hedonistic obsession and brought these to the reunion on Saturday. As promised I am sharing the love.
Loving this man for the past eighteen years has been a blessing not just, because he is good looking but because his spirit, his heart is ten times more beautiful than these photos. The trials that he has had to overcome only strengthen that which is innately good in him. Where others would have crumbled, he has flourished so please forgive my occasional exuberance when it comes to him… and his bare bronze chest.
All my mischievous love!
Shari