Every once in a while the weekly grind will catch up with me. The multitude of daily tasks and responsibilities will overshadow what should be savored, not merely completed. For a brief moment I forget to treasure the simple things that I love. Then something like a fragile little sand dollar will remind me about the complexities, beauty and wonder of life again. A symbol of much more than the sea, the sand dollar is a sometimes forgotten symbol of Christmas.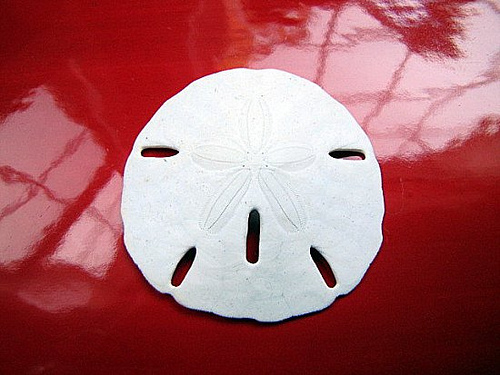 The flower on the front of a sand dollar represents the Easter Lily with the star of Bethlehem in it's center.
On the back is the outline of a Poinsettia, the Christmas flower.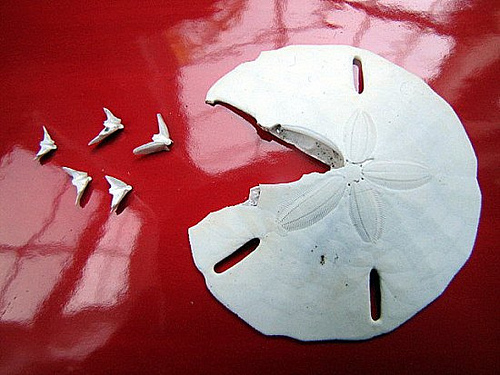 The legend of the sand dollar also tells of the 5 doves that are held safely inside.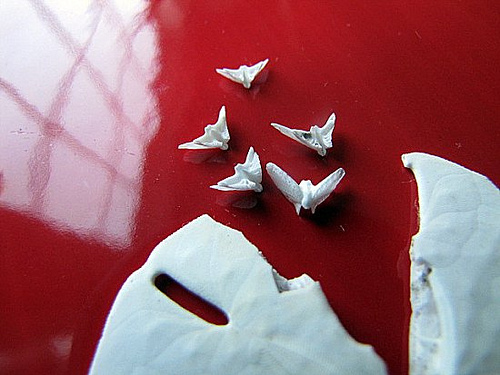 When a sand dollar is broken open it is said to spread good will and peace.
I know that during the holidays we can all get caught up in the rush, myself included. So during the next two weeks while we are making sure the house looks perfect,  everything's taken care of at work, chasing after last minute gifts and running from party to party…let's not forget to pause for a few moments.
Savor the joy of the holidays. There isn't another holiday where we get to envelop all five of our senses with so many expressions of warmth, ardent friendship and love.
Sending you all good will, peace and joy this week my friends.
Love,
Tickled Red