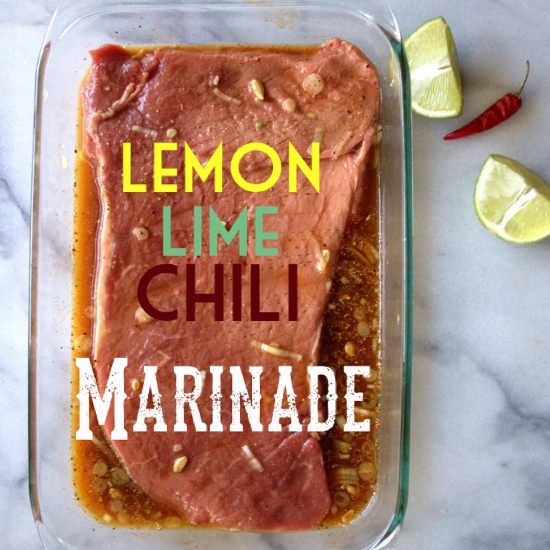 If you've been grilling nearly everyday this summer raise your hand (raising both my hands as swim team grill mom)! Typically I'm grilling burgers and dogs at the pool which is easy but at home its either Surferboy or my dad behind the grill. Those guys have the flame 2 meat ratio down to a science whereas I am in the kitchen prepping the meat and coming up with fun crazy marinades. So you see this is a recipe for all y'all mix masters, any questions pertaining to perfect grill marks will be answered by the fellas at a later date.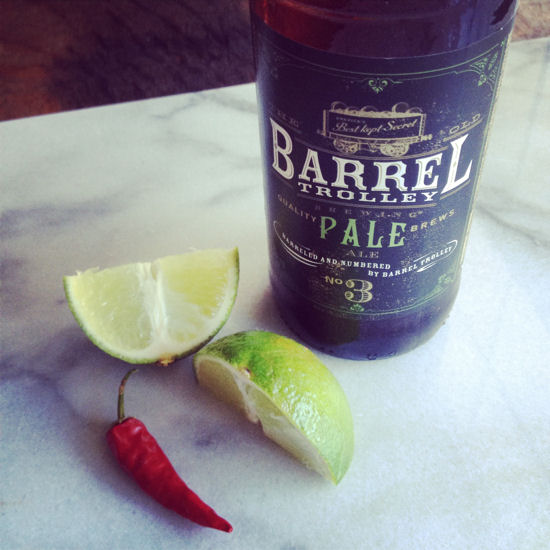 Where you'll catch me on the weekends is humming along to Pandora, sipping on a new brew that Surferboy has brought home and tossing a lil' bit of this with a lil' bit of that (including aforementioned brew) into a bowl.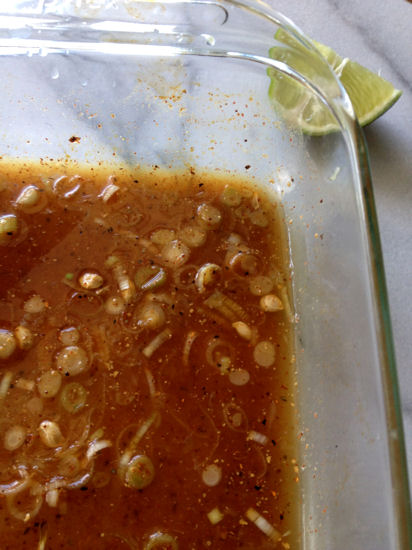 Its the only way to discover what works right? My thoughts exactly! Don't be shy guys, channel your inner DJ and mix away.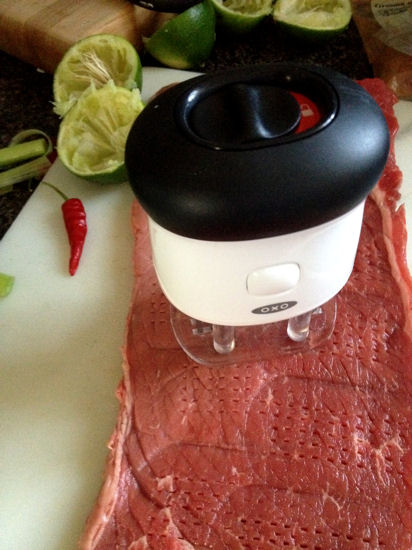 Now if you wanna talk about meat prepping fun, check out this bad boy! OXO sent us a box of nifty grilling gadgets for the summer and this little guy has become my right hand man. He punctures that meat ever so nicely and evenly, best of all he has a lock! Yep no accidental pokes in the fingers folks, gotta love that. My super hero band-aid supply may last more than two weeks now.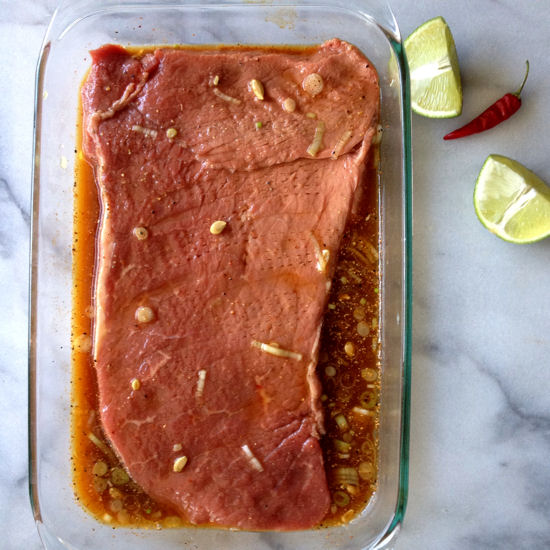 Back to the marinade, this mix has all of the flavors I OBSESS over during the summer lemon, lime and spice! What can I say I'm a one hit wonder most weeks. But it works, especially on those hot sticky humid days in the south when even your palate is begging to feel fresh. As with most marinades, this recipe requires a rest period in the fridge, which gives you a rest period in the hammock (wink).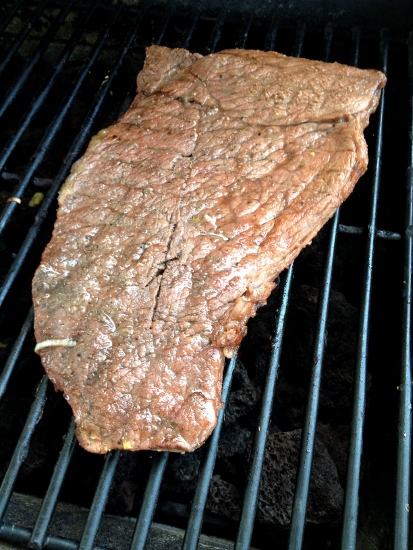 Once your meat has absorbed all the citrus & spices pass it off to your grill master and return to your previous position…hammock lounging.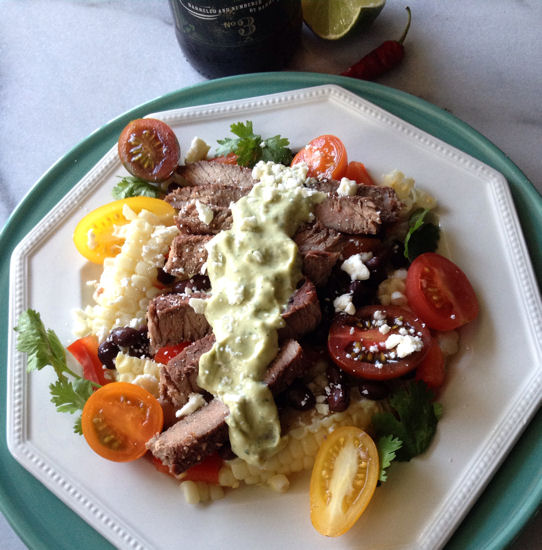 Then when your grill master is done with his part of the process serve all of that hot grilled citrousy juiciness or in our case well doneness (picky boys) with fresh veggies and a complimentary salad dressing. Did I mention that you should kick back at this point, well you should. If you are up for more grilled goodness check out the OXO #WhatAGrillWants Pinterest Page! It's full of great gadgets, tips and recipes. Here's to a relaxing weekend (fingers crossed).
Grilling season isn't over yet guys -Flame on!
Xoxo,
Shari and The Guys
LEMON LIME CHILI MARINADE – Good with Beef & Chicken

WHAT YOU WILL NEED
3 limes, freshly squeezed
1 lemon, freshly squeezed
2 teaspoons soy sauce
1/4 cup pale ale, your preference
2 green onions, thinly sliced
1 clove of garlic, crushed
1/2 teaspoon dark chili powder
1/2 teaspoon Cayenne pepper
1/2 teaspoon Sriracha sauce
1/2 teaspoon ground ginger
salt & pepper to taste
*olive oil for grill*
WHAT YOU WILL DO
In a resealable plastic bag or dish that you can cover, combine the lemon juice, lime juice, soy sauce, pale ale, onions, garlic, chili powder, Cayenne, Sriracha sauce and ginger. Add your meat and seal the bag (place in a dish to catch any leaks); marinate in the refrigerator, turning occasionally for up to 1 hour.
Heat your grill to high; lightly oil the grates. Remove the meatfrom the marinade, letting excess drip off; season with salt and black pepper. Place on the grill and cover. Cook and turn until the meat reaches desired internal temperature and color. Let the meat rest for 10 minutes before slicing/serving.
Enjoy!
Shari