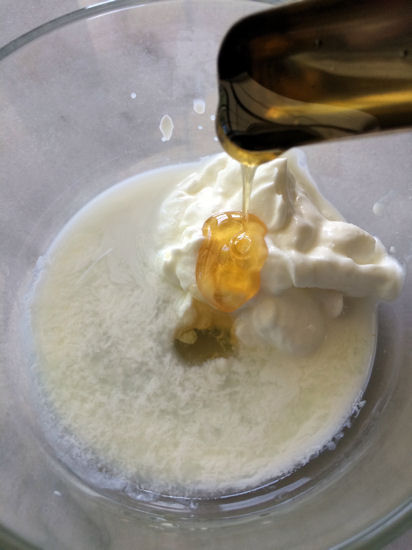 Concocting healthy recipes never gets boring but sometimes I like to think outside of the box. Like way outside the box, such as a recipe to be slathered on rather than eaten. This sweet silky combination first came about right before prom due to a little inflamed acne flare up with the teen.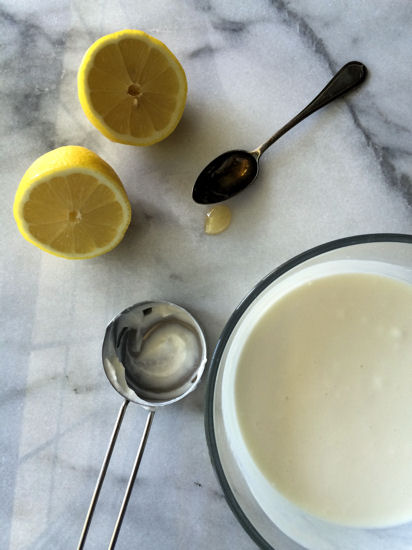 Like me, the boys have sensitive skin with light undertones, even though they tan more than I do. Which means using common over the counter acne remedies typically aggravate the issue. This cool creamy mask soothes rather than irritates, reducing redness around inflamed zits (yep I said the Z word) as well as drying them up after a few days.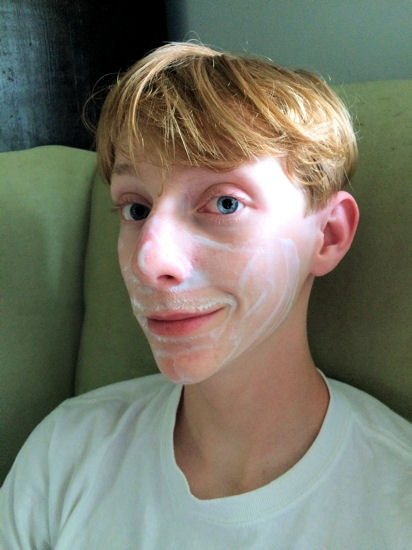 It is a brave and confident young man who will allow himself to be slathered in honey and yogurt. Trust me, each time takes some arm-twisting but only because as he says, "It's COLD!"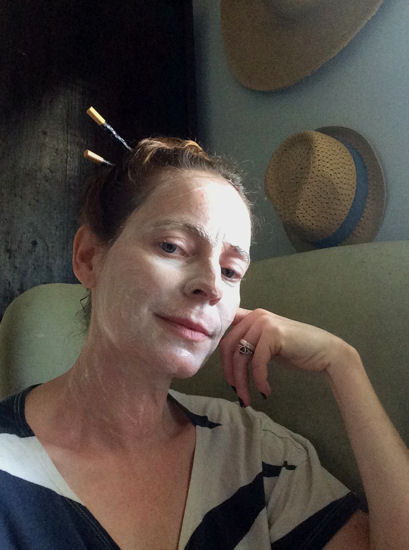 Personally, I adore the coolness especially right before bed. Also the way it tightens while softening my skin at the same time is dreamy. I make two to three batches a week depending on if I am the only one using it or not. This little gem now resides in my, "Homemade Gifts" file.
Fun Facts
The citric acid in lemon juice is an excellent cleanser, as well as the milk.
Yogurt is also a good cleanser, as well as a good skin softener.
Which is important because the lemon juice can make your skin feel tight and dry.
*Note – Always test first on a small area be it your hand or arm to see if you are allergic to any of the ingredients prior to using any type of mask on your face.*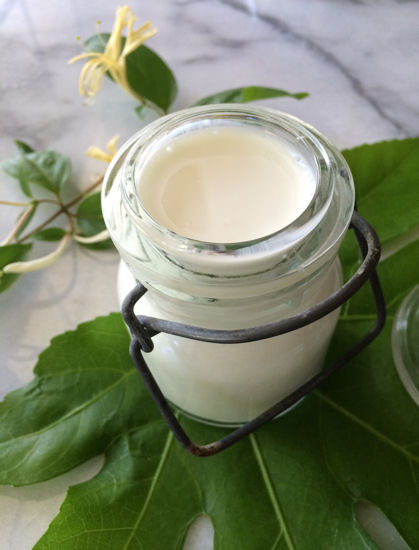 Honey Lemon Yogurt Face Mask – Makes Approx. 6 ounces
What You Will Need
2 tablespoons fresh milk
4 tablespoons honey
1/2 cup Greek yogurt
juice of 1/2 a lemon
What You Will Do
Combine all ingredients in a bowl until you get a uniform silky consistency. Refrigerate for at least 1 hour.
Application
Apply a thin layer of the mask to both your face and neck. Wait a few moments for it to dry, apply a second layer. Wait for the second layer to dry and then apply a third. Allow the mask to completely dry, wait 10 minutes then rinse thoroughly with lukewarm water. Follow with your favorite face cream.
This mask is good for approx. three separate applications (this includes layering process). Make this recipe in small batches, the fresher your mask the better it works!
Use every other day or daily as your skin allows.
*Note – Always test first on a small area be it your hand or arm to see if you are allergic to any of the ingredients prior to using any type of mask on your face.*
Enjoy! Xoxo
Shari