Walking up and down rows of herbs like a kid I am compelled to touch. To run my fingers over velvety leaves, rubbing them gently capturing their aroma for a deep soothing inhale. Normally I am researching seed catalogs in the winter before I venture into gathering luscious herbs however that is how planting season began for me this year. You see our large garden is not happening this year, sad but true.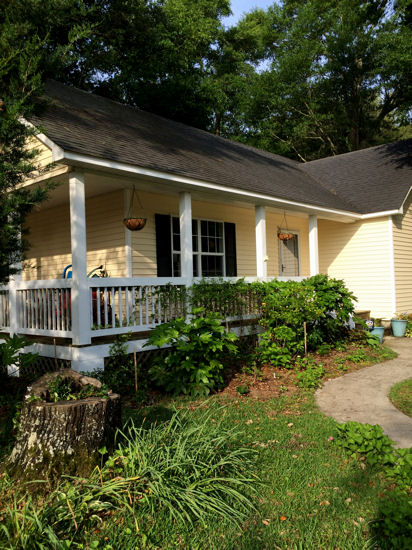 My potager is in the beginning stages of redesign and relocation due to Surferboy's workshop expansion. So this year I am incorporating edibles in my front landscapes. Just a few favorites that I could't possibly go all summer without growing, even in small quantities. See those stakes in the landscape, those are for our veggie plants. Now just ignore the fact that my lawn needs mowing and edging, I have a tendency to let things go slightly wild.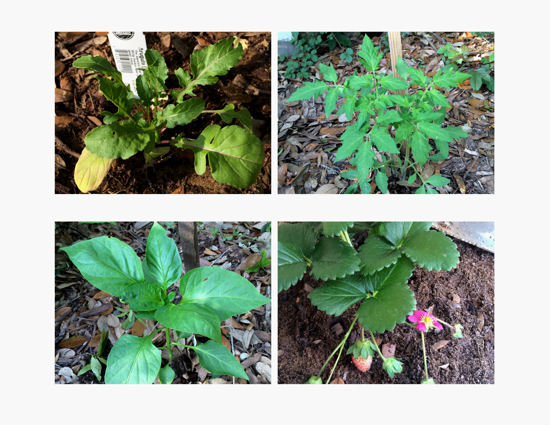 Happily growing alongside our azaleas, jasmine, hydrangea and peonies this year are…Arugula, Tomatoes, Peppers, Strawberries, Eggplant, Basil, Zucchini, Squash, Parsley and Lavender. I can't wait to see how they all fill out and blend, hopefully the front landscape will be bountiful as well as edible.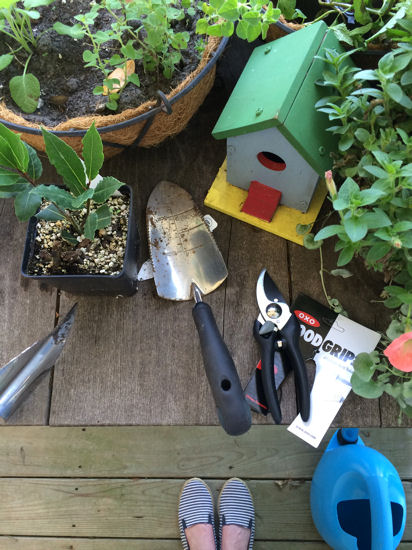 The problem with letting your yard seemingly grow wild and free is the strategic pruning and taming of some determined plants. I cannot tell y'all the number of manicures and gardening tools I have put through the paces over the years. Beat up janky nails are how I roll during the summer months. This year I have a completely new set of sturdy OXO gardening tools to play with and from what I have experienced so far they will not be going anywhere anytime soon. It is hard to say which is my favorite but if I had to recommend two to get you started it would be their Trowel and their Watering Can. The serrated edges on the trowel are the bomb! I have crazy thorny vines growing everywhere in my yard and it cuts through them as well as small roots like a champ!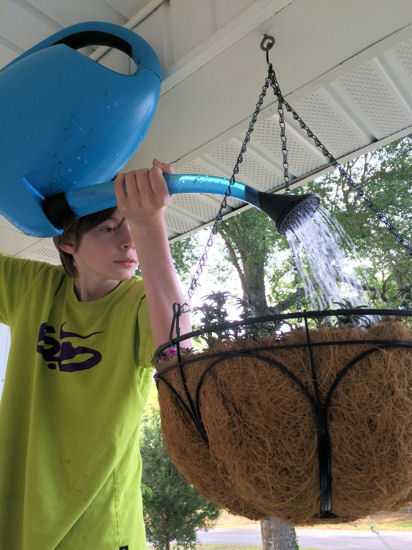 The watering can is an obvious pick. What kiddo doesn't love climbing up on the porch rails watering plants, not to mention we love the help right. PS: with it being super lightweight, an easy grip with a wide mouth head this watering can is perfect for little hands and your plants.
The other corner of mine being moved is my potting station, which is why up until this morning I was using our little antique sewing table as a substitute. The problem is that little table already has a significant purpose on our porch for dining al fresco because we are avid porch dinners during the warm months.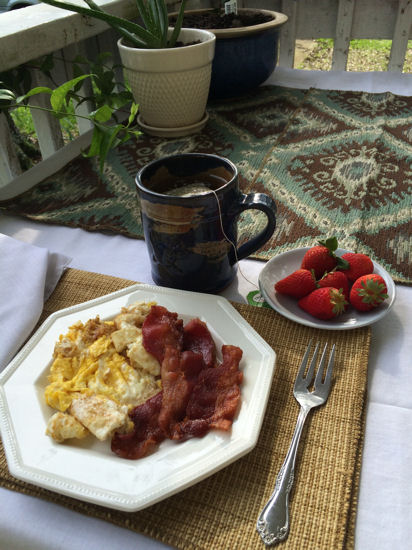 Nope I can't give up my morning breakfast spot even for my gardening obsession.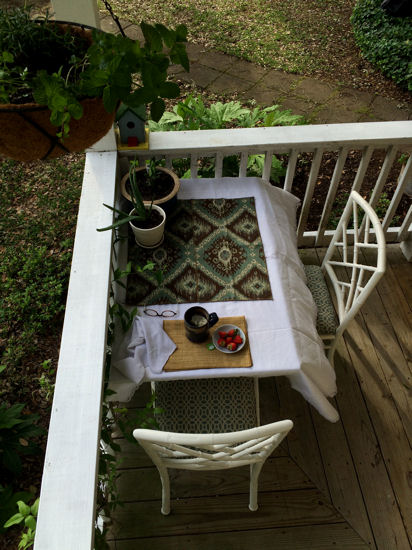 There we go, all cleaned up ready for long lazy conversations and bright fresh summer meals.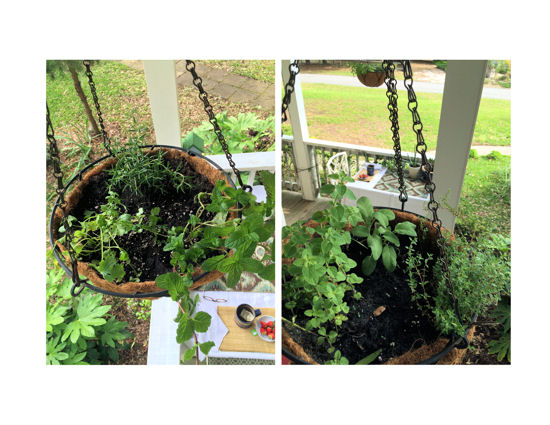 If you were wondering about those velvety aromatic herbs, I planted them in hanging pots this year. As much as I enjoy walking out to the garden, filling my basket with cuttings, I rather love my herbs right off my kitchen. The air on my porch is wrapped in a wonderful array of spicy jasmine, fresh green and subtle lemon.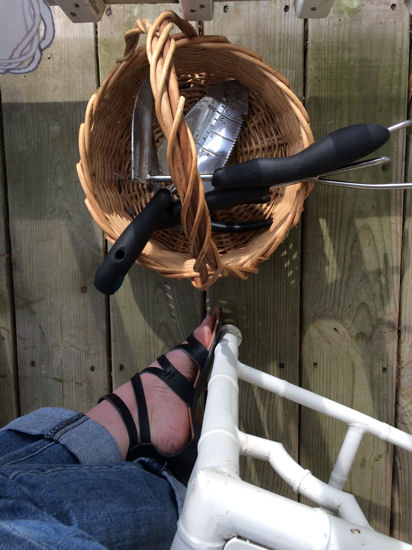 I may not have a potting station or a garden to walk out to with my basket but that's ok. My little basket is doing double duty this year holding my new tools, waiting for all the new beauties to flourish for a harvest right across my porch rail.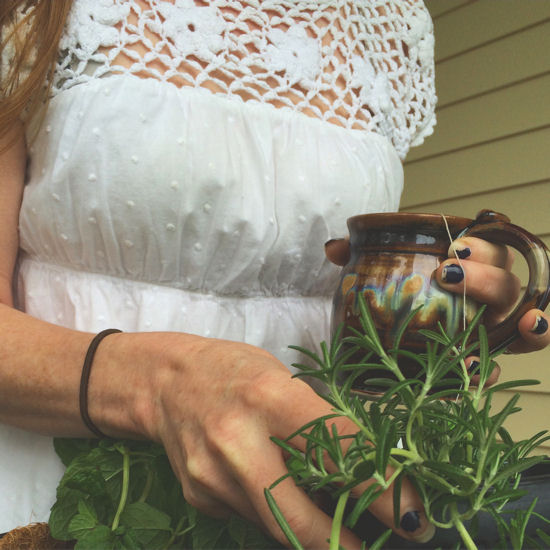 The nails however are still janky and honestly, so worth it.
How is your garden growing this year? I'm dying to know.
Love,
Shari
*OXO generously provided the gardening tools, but the experience and thoughts are ever my own*