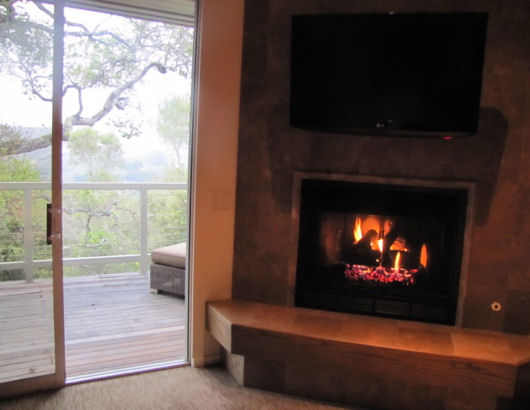 "We're not in Kansas anymore Toto!". Would you like to know how I know that? There is a fireplace in my room. Let me say that again, there is a fireplace in my room…in July. Can I tell you guys how mind boggling that is for me!?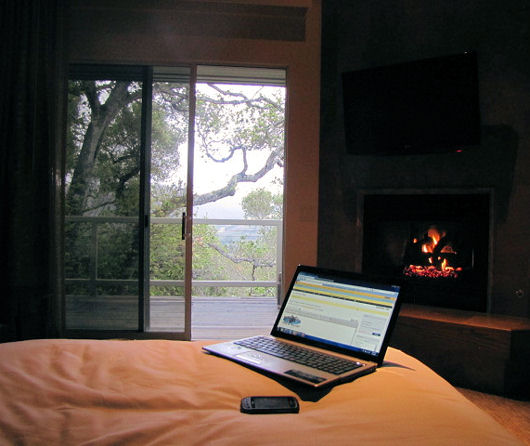 The irony has me flabbergasted. In 48 hours, I have gone from working my way into being a 5′ 4″ drip sculpture to feeling like a cozy snugly bear. I think I'll hibernate in this spot until the heat wave back home has passed.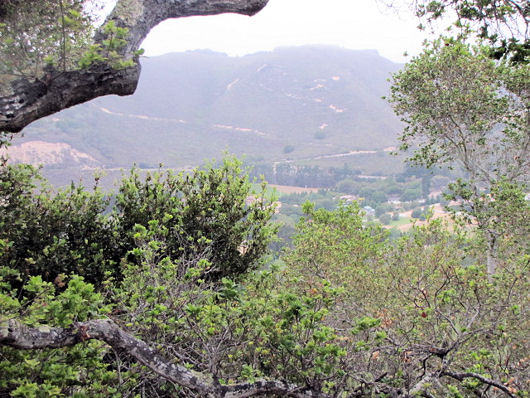 For this southern girl stepping out of 115-degree weather into the cool valley temperatures of Monterey has been an unexpected pleasant surprise. The only thing missing is the guys and all of y'all. Really, if I were Scotty I would beam you all here to beat the heat with me for the next couple of days.
You can be sure though that I will tell you guys all about my adventure here soon. In the meantime, check back with me this afternoon for a fresh new recipe and a fun giveaway.
Happy Monday love and hugs!
Shari-Tickled Red