How many of you skip breakfast in the mornings because you are bolting out the door to work? As you read this, does your lunch consist of packaged honey buns along with a nibble (or three) from the bowl of candy sitting at the corner of your desk? MmmHmm thought so because it takes an afterthought "work" snacker to know another. You all know that we try our best as a family to eat healthy but where I falter is when I am in a rush, which is why when Frush (which rhymes with juice) asked me along with my fellow co-workers to try their handy Yogurt on the Go! it was a no brainer.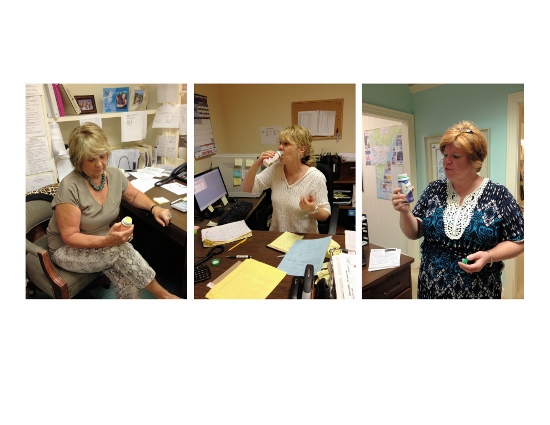 Getting the sales staff at Custom Home Furniture Galleries to sit still long enough to eat a sandwich is near impossible never mind something which would keep customers waiting with timely cleanup involved. Spoonless yogurt however was an entirely different story…they loved it, especially that there wasn't the typical after taste you sometimes have with drinkable yogurt. To be honest some of the ladies are not fans of yogurt and even they were taken aback at how much they enjoyed it.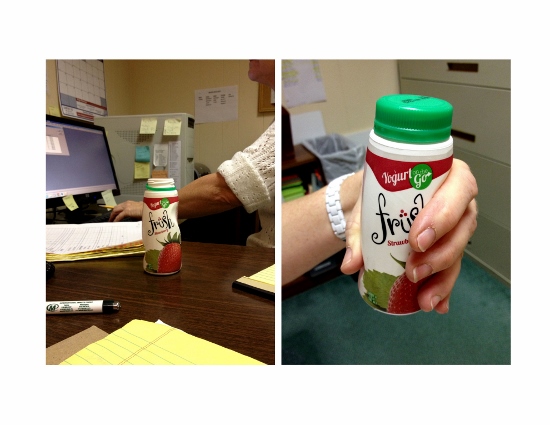 What do I like about Frush other than the fact that it tastes great…
It's a local company based out of Statesville, NC (think globally, first act locally…then act globally y'all)
As one mom noticed, the bottle design is a perfect fit especially for kids hands.
It is 100% natural
It is gluten-free
It has more calcium than a glass of milk in its tasty 7 ounces
It is packed with HOWARU® Bifido probiotics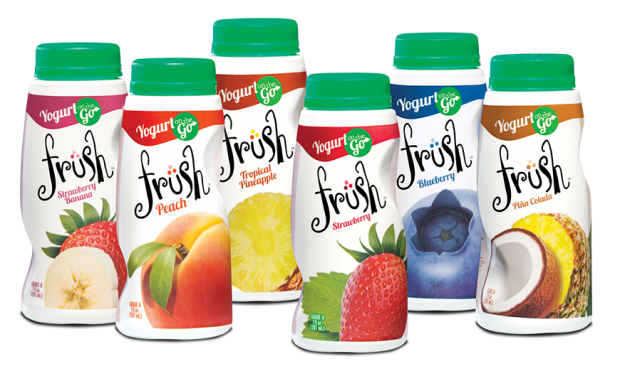 If you would like to know more about, Frush's wide variety of flavors, where you can find them in a store near you as well as the many health benefits please visit their website.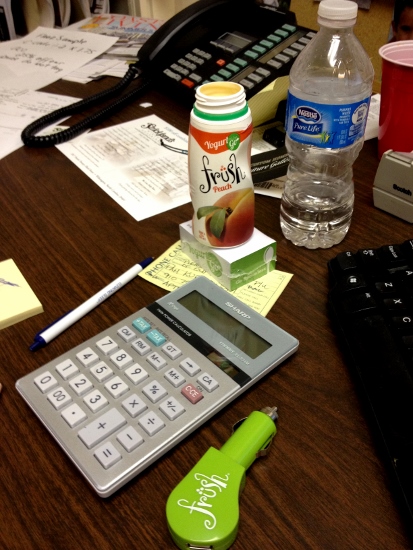 I know for a fact that all of us at CHFG will be enjoying our healthy spoonless treats on a regular basis! Why don't you and your co-workers take the Frush Gone Spoonless Office Challenge as well?
Well I have to get back to work. I'll catch up with you guys again tomorrow.
All my love!
Shari
*This is not a sponsored post all opinions are my own & my coworkers. However Frush did supply the samples for us to try as well as some lovely car chargers to help keep us running at peak performance while we are on the go :) Thank you Frush!*