School has already started for some of you or it is right around the corner. For us it is both. The past four years have felt like half our summers are lost preparing for the new school year with one monkey in year round school and the other on a more traditional schedule. It has been tricky sometimes balancing the two but we have our back to school groove pretty much down pat. I'm sure that most of you have your routines figured out as well but I thought that it would be fun to share what we do in order to be mentally and physically geared up for a new school year.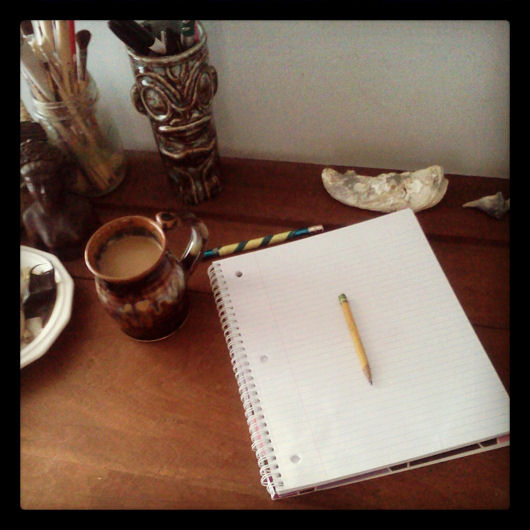 1. Organized Mom & Dad
As we all know when it comes to setting a good example for our kids it starts with us. Being organized is the one tip that I keep working on because I always feel like I come up short. Then again, I suppose all parents feel that way to some degree. A few ways that I try to keep myself organized for the boys during the school year is to…
Ask for any important papers from their teachers as soon as we get home.

Make sure any papers sent home get signed before bedtime; otherwise, I am rushing in the morning.

Fill out my desk calendar alongside the boys as they are filling out theirs that way less due dates are overlooked, we are communicating & they know I am interested.

* New*- Delegate more -Valuable advice that I have known for years yet have not practiced as well as I could have with the boys.

*New*- Weekly lunch and dinner menus.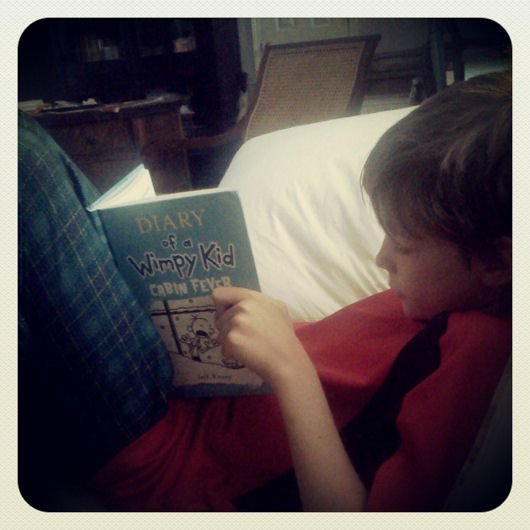 2. Stay Fresh
For little man this is not as big a deal as it is for his big brother, seeing as how he has less down time in the summer for his brain to become stagnant. It may sound boring or mean but I try to keep the guys engaged in some educational yet fun activities that will keep their minds stimulated. Keeping their brains fresh helps them to feel less overwhelmed when their teachers start sending work home.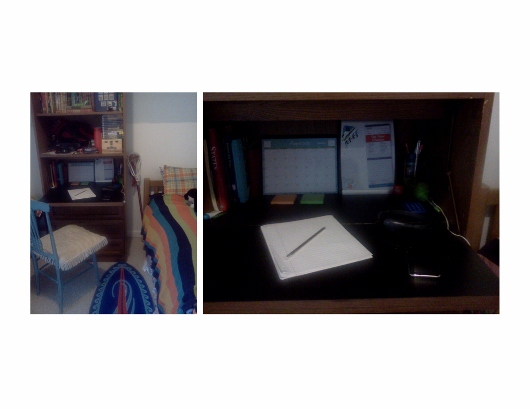 3. Personalized Study Area
As much as my boys like to sit at the dining room table or on the living floor when doing their homework I have found that the older they become the more beneficial it is for them to have their own personalized workspace. They still come to DS or me for help when we are cooking in the kitchen but now they have an organized space that is their own as well.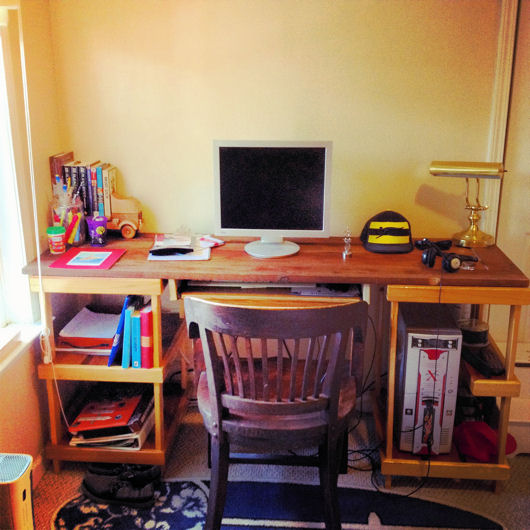 One that fits each boys individual needs taking into consideration their different study habits and what works best for them when it comes to being organized. I may have to bounce around a little more since they are no longer centralized but it is well worth it.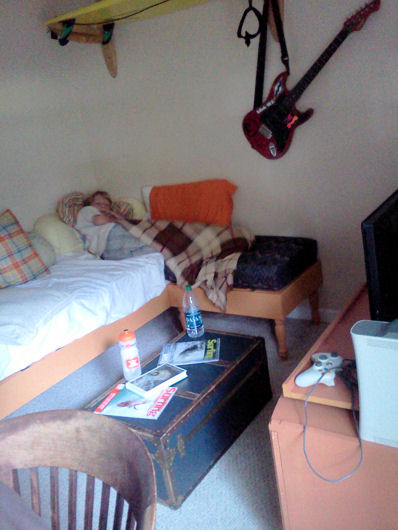 4. Relaxation Space
Along with the boys having designated study areas we try to make sure that their rooms are a comfortable place to unwind. Surferboy and I also like to make sure that their rooms reflect the noticeable stages of growth that they are going through, such as M1's recent room makeover into a "Teen Lounge" seeing as how he's starting high school on Wednesday. M2 is looking forward to his room update before he starts middle school next year. *More on that later this week*
5. Sleep Patterns
Old habits are hard to break for all of us hence the sleep eating, moms over-sized coffee mug shot. That is why I make us all get back on our typical school schedule a few days before school starts. It may seem like cruel and unusual punishment but the boys thank me in the end, along with their growing bodies. Depending on the age, most kids need at least 10 hours of sleep a night when they are putting in a full day of school as well as sports.
6. Involved Lunch Prep
The boys have a blast creating menus and being in charge of their individual lunches. Packing more homemade lunches during the week is another tip that we have steadily been working on. We have always understand the health and economic benefits of making our own lunches, yet as I'm sure you guys know some mornings simply get away from us and we succumb to convince. Fortunately, I have taken steps to delegate more with the boys this summer, Which is working out great because I'm a happy morning person but a non-functioning one. Letting go of the reigns has been one of my more difficult lessons as a parent.
7. Promoting Individuality
From the way that the boys dress for school in the mornings to tricking out their Bento boxes with stickers having the freedom to express their individuality has built up their confidence monumentally. Personally I wouldn't be caught dead in a black and turquoise striped shirt, paired with brown and lime green Hawaiian plaid print shorts but then again I'm not a 10 year old boy. My need to match down to my undies is not something that they would understand either but that is the beauty of, "To each his own".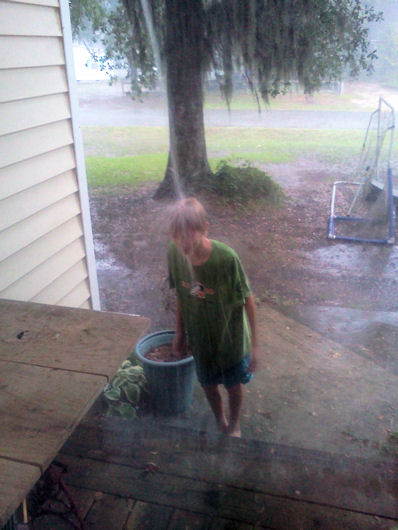 8. Maintaining the Fun
Right before school starts back even during the school year, we appreciate the need to shake off the doldrums that life can inflict on occasion. I firmly believe that letting loose and being completely silly is good for our mental health, especially for kids who spend most of their day in a classroom with their brains ready to pop by 3pm from information overload. What's 10 or 15 minutes acting like a clown going to cost you or them?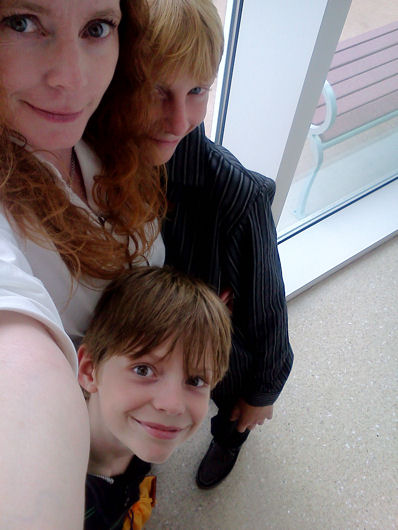 We are just dying to know what you guys do to get ready for the new school year! Let us know so that we can add your insightful tips to our routine.
Pass the coffee and make sure you wear your nice pj's through the drop-off line.
Love, hugs and shenanigans galore,
Shari and The Monkeys