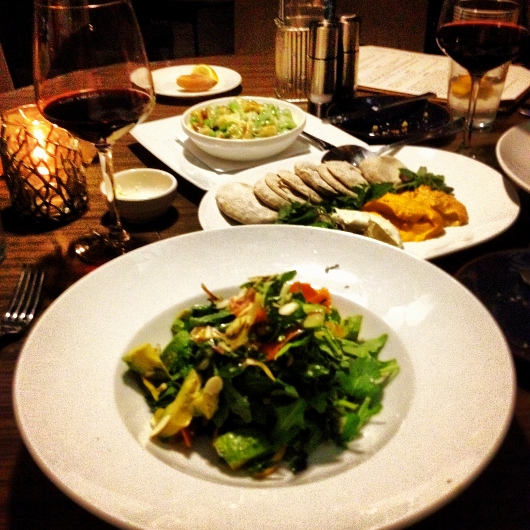 What do you get when you take two adults, separate them each year for four years during anniversary's, birthdays and miscellaneous holidays then toss them randomly back together one year smack dab in the middle of two of those special occasions after such a long stretch? SA-APY! Sprinkle in some SEO addiction and you get Super Sappy.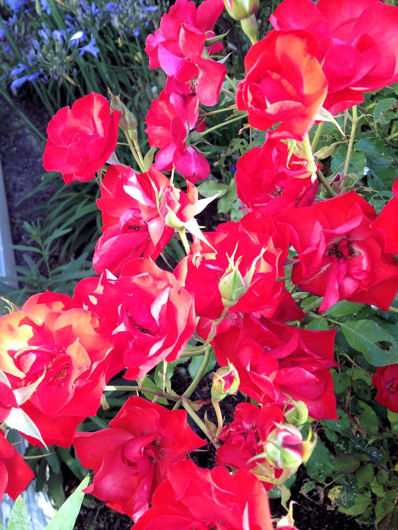 Four years of my darlin' surfer being gone during Father's Day, our anniversary, his birthday and Independence Day has turned our whole family into mushy gushy, hearts in our eyes saps. Each June our friends and family are treated to a sugar overdose as we post love notes back and forth on Facebook. Add our new found love of Instagram and they just might be ready to string us up by our big toes with all my loves beautiful insta-flowers this year. Funny side note, neither of us are huge fans of store bought bouquets, weird huh.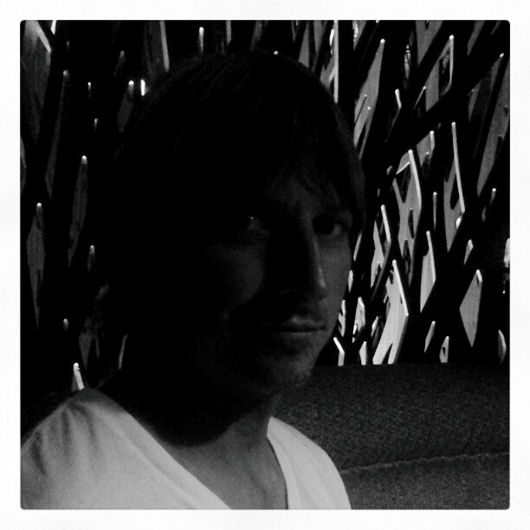 This year though we were unimaginably lucky seeing as how I was in Cali while he was out there coaching, just a few days after our anniversary and in time for his birthday. Mores the better that we got to act like giddy school kids where nobody knew us. The plan was to meet up on Monday and have a birthday celebration before I flew back home on the red-eye but my darlin' wrapped up his day early in San Clemente and surprised me for dinner instead.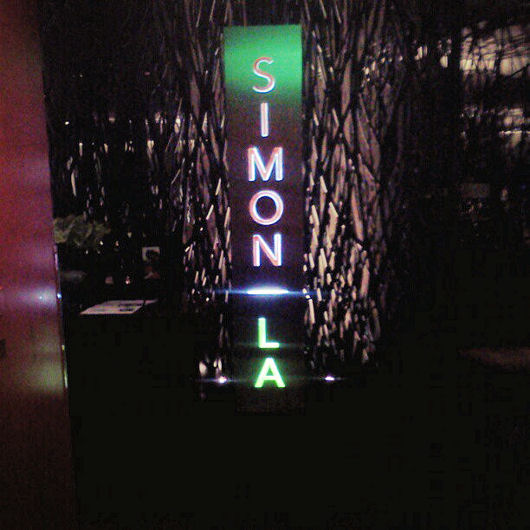 With both of us pretty tuckered out from our busy days as well as it being late in the evening on a Sunday we decided to try the restaurant in my hotel Simon|L.A.. Best culinary decision we have made in  long time, Simon|L.A. was a surprising treat.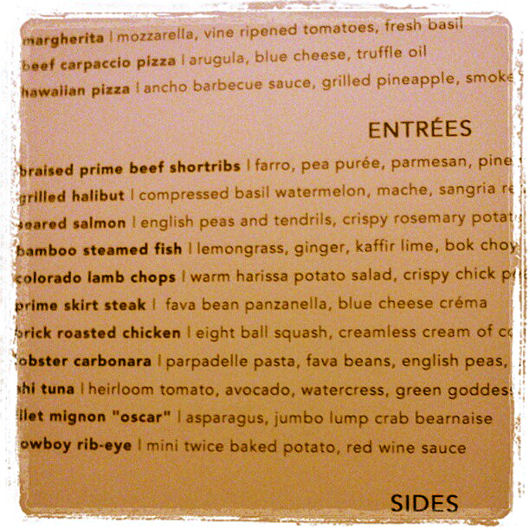 Take a peek at the menu guys and try not to drool too much…shiver me happy! Deciding what to order was the hardest part seeing as how neither of us are heavy eaters after 9pm so an appetizer, side and salad made for a lovely light date night meal.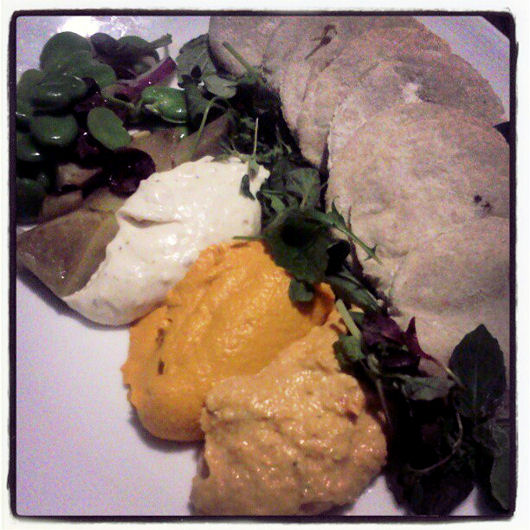 mezze plate|agro dolce peppers, hummus, marinated artichokes, carrot hamas, whipped truffle feta. We couldn't have been happier if you had dropped us off in Morocco. Not that we have been yet but it's on the bucket list of places to visit.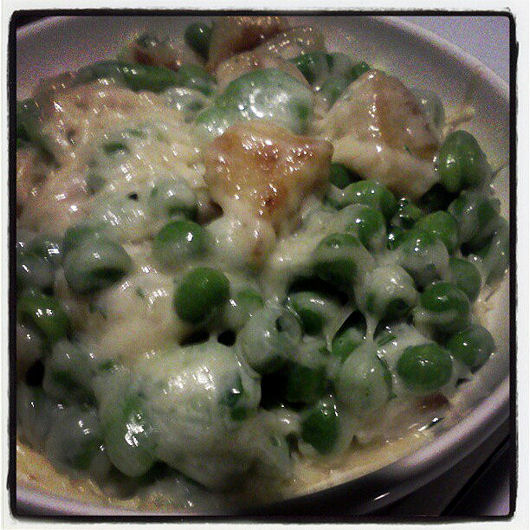 gratin of potato gnocchi| english peas & parmesan cream. OH-MY-HEAVENS! Imagine puffy bites of gnocchi swimming in a sea of cheesy cream with a crunch of sweet peas in each bite. Making this soon…check.
raw kale salad| tuscan kale, local fruits, shaved vegetables, almonds (very first photo). Not only was this salad beyond fresh, crunchy and portioned just right for eating late in the evening but the Anchovy Cesar dressing was bliss. We could have supped on the dressing alone. Thank you eternally to Chef Alex for sharing the Holy Grail of recipes with us. We can't wait to make this at home.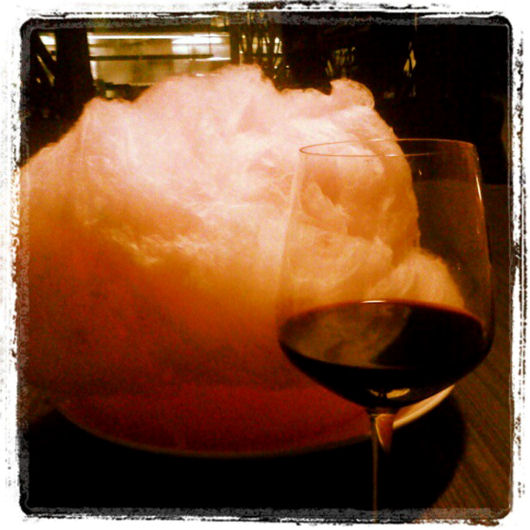 Holy Cotton Candy Batman!! That pretty much sums up my feelings about enjoying wispy pink fluff with my wine.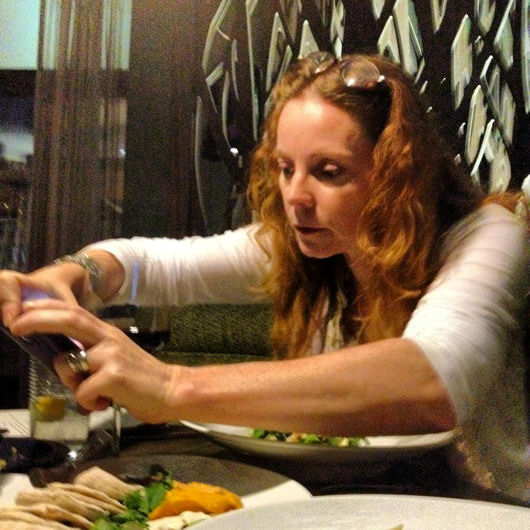 Yes, I was a dork and Instagramed our whole meal to FB and Twitter. Little did I know that DS was punking me in the process, good thing I am enamored with him.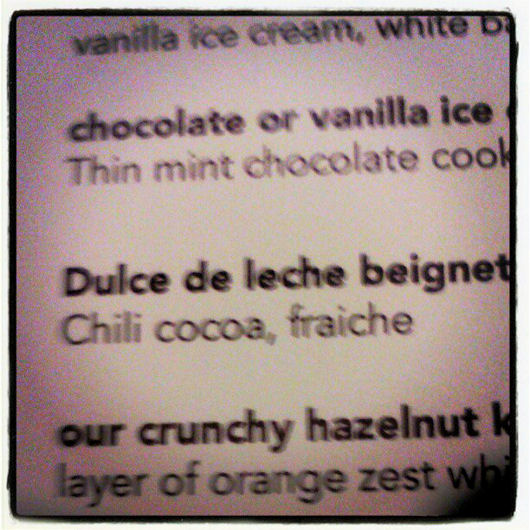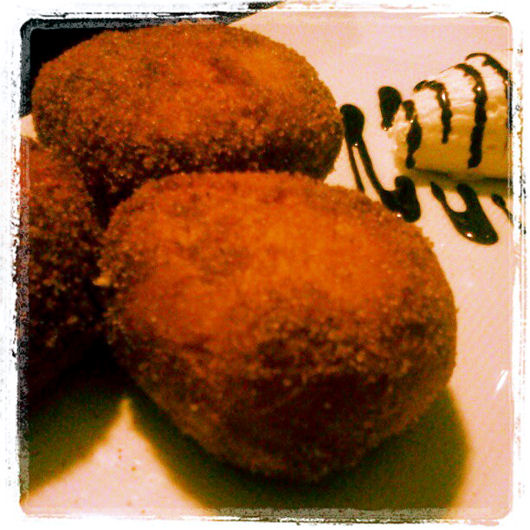 For all of you who tell me that playing around with beignets is a sacrilege, this is where sin and I solidified being fast buddies. Warm dough oozing with dulce de leche cream, a touch of heat right on the tip of your tongue, each bite dipped in chocolate drizzled fraiche~Score!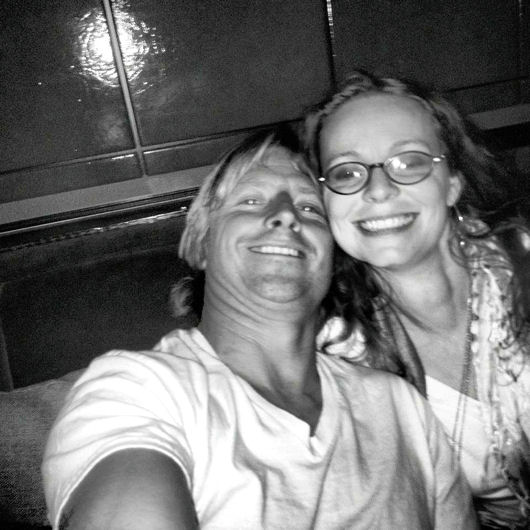 If you are ever in LA you must make dinner plans to eat at Simon|L.A. at least once. We had a wonderful evening there spoiling our taste buds. Add cheesy photos of the two of us and it was the perfect date/anniversary/birthday night that we have celebrated together in ages.
You know what guys sappy works for us. As much time as we spend apart we know that we have to pay attention to our emotional connections, otherwise they could fray as time goes by. We try to make everyday special even when he's home with a few extra hugs and unexpected texts like, "Our song is playing honey :D xoxo".
Yes, we are sickeningly sweet and silly but all of those little gestures keep that emotional current zipping along. I like to think that our affectionate natures are going a long way in showing our boys that it is okay to love with your cup overflowing.
Love and big hugs {wink},
Shari-Tickled Red & Surferboy