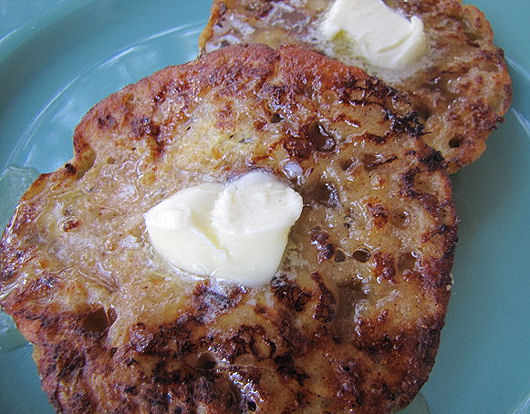 Busy days are looming ahead of us. Holiday break is fast approaching, which means the boys are trying to get through double the amount of work. Papers and science projects need to be completed, along with the rest of our Christmas shopping. Thursday is our deadline to have everything all wrapped up. After that school is out and the boys will be bouncing around with joy. It is during weeks like this that I cook quick easy meals. My favorite being breakfast.
There are so many options to choose from that the guys and I could eat breakfast each night and never get bored. Tonight I plan on making this recipe which I played around with today, English Muffin French Toast with a hint of almond. Shhh…don't tell the boys, they'll be so excited. If you have about a dozen English muffins, 4 eggs and a cup of milk at home you're pretty much set to make french toast with us tonight.
Sprinkle a couple teaspoons of sugar over the eggs.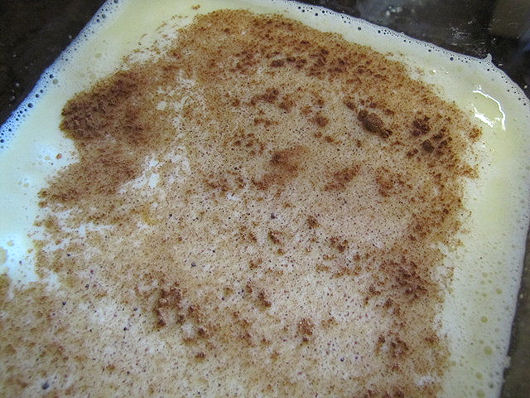 Whisk the eggs and blend with the milk. Then the secret is to kick it up a notch by adding some almond extract, cinnamon and nutmeg.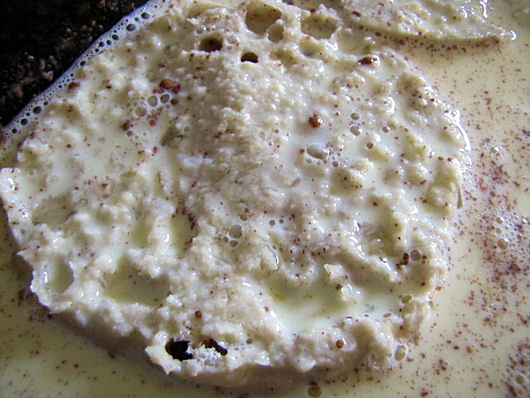 Why use English muffins rather than french toast? Just take a look. See how all of the nooks and crannies absorb the batter. Oh my!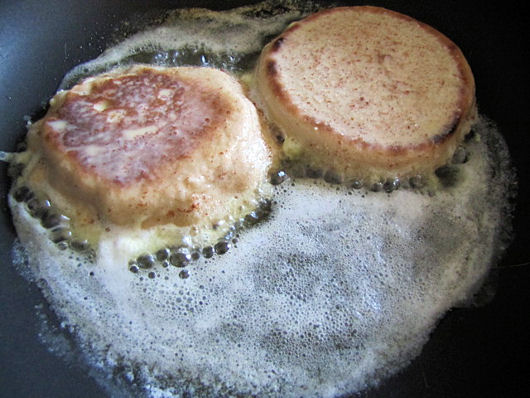 Saute in lovely butter…yes butter y'all. I didn't say that this was a healthy recipe, just nummy!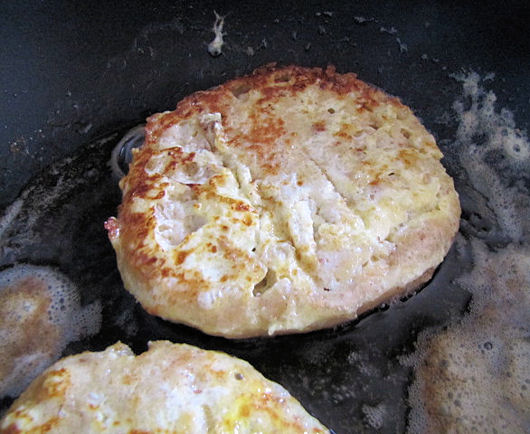 Once the muffins have reached your desired preference of golden brown remove and plate.
Smother in maple syrup and thoroughly enjoy with guiltless pleasure.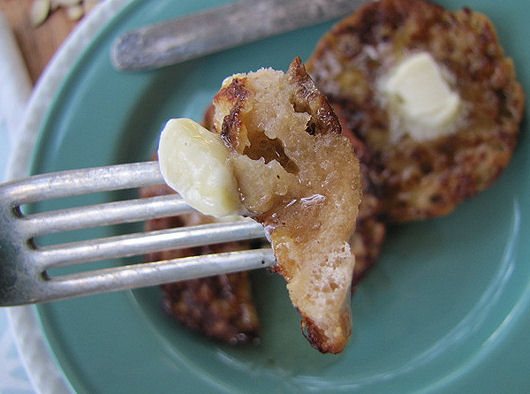 Oooo…would you look at the syrup and butter hiding in those little nooks! Each bite has hidden pockets full of almond cinnamon joy guys.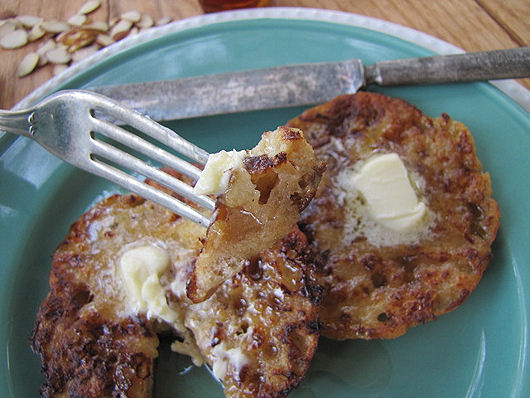 I was hoping to take better photos for you guys but I had a little problem with the lighting…and the camera. Yep that was it! It was the camera not me. Every time I looked through the lens the french toast seemed to shimmer in and out of focus. It came closer, and closer, and closer, and then it was…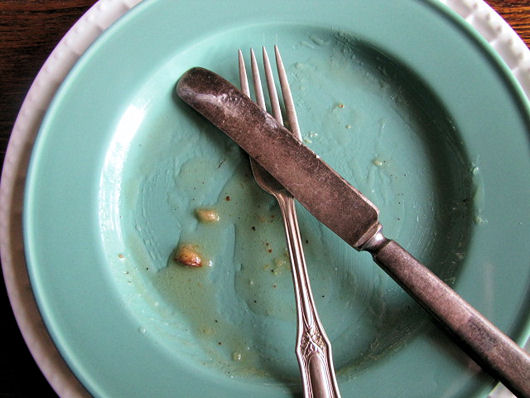 MmmHmm…hate it when that happens. I'll try and do better next time y'all. Well I'm off to make another batch for the guys since this one seems to have up and vanished. I have a feeling my New Year's Resolution is going to put a severe hurtin' on my breakfast and brunch habit. Oh well, until then enjoy guys!
Love & Hugs,
Shari-Tickled Red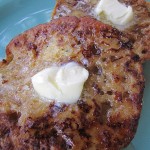 English Muffin Almond French Toast-Makes approx. 1 dozen
12 Whole Wheat English muffins
2 teaspoons sugar
4 eggs
1 cup milk
1/2 teaspoon almond extraxt
1/2 teaspoon ground Cinnamon
1/4 teaspoon Nutmeg
4 tablespoons butter
Break eggs into a wide, shallow bowl or baking dish. Beat lightly with a fork, stir in sugar and milk.
Over medium heat, heat griddle or skillet coated with butter.
Place the English muffin slices into the bowl or plate, letting the slices soak up the egg mixture for a few seconds. Then carefully turn and coat the other side. Soak only as many slices as you will be cooking at one time.
Transfer the English muffin slices to the skillet, heating slowly until the bottom is golden brown. Turn and brown the other side. Serve the French toast hot with butter and maple syrup.
Enjoy!
Shari-Tickled Red