****Previous Giveaway has closed***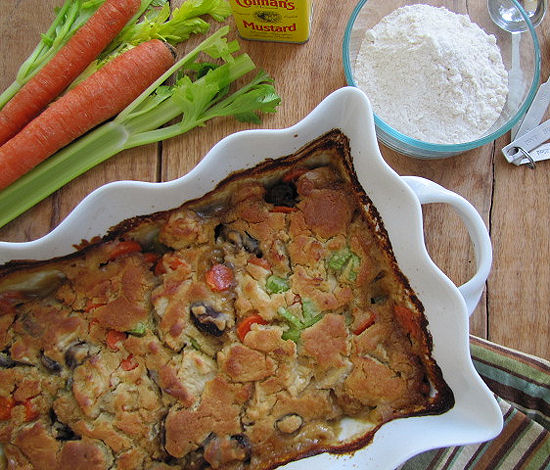 I don't know about you guys but I'll be skipping Black Friday. Getting up at 2 am to wait in the cold, only to be jostled and shoved about is not my cup of tea. Nope, I plan on sleeping in y'all. That is if you can call waking up at 7am sleeping in.
I'll take waking up earlyish to a peaceful house and freshly brewed coffee any day over the alternative. I'll be spending the rest of the day doing what I do each year while everyone else is out fighting the mobs. Turning Thanksgiving leftovers into meals and baking Christmas cookies with the boys.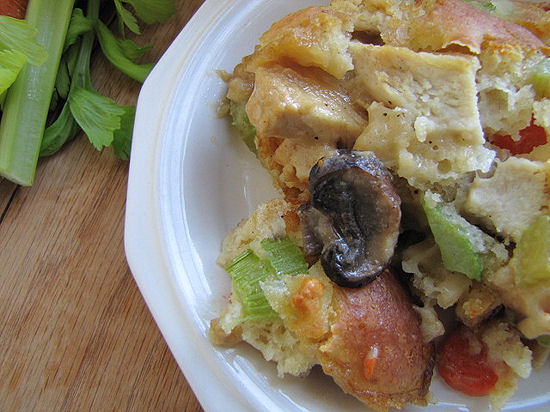 One of our favorite meals made with our Thanksgiving leftovers is this quick and easy Turkey Pot Pie. In about 5 easy steps you'll have a mouth watering casserole that stands on it's own. That's something in and of it's self, seeing as how most of us are all turkeyed out from the button popping, gut busting amounts of food we consumed at Thanksgiving.
All you have to do is follow these simple steps…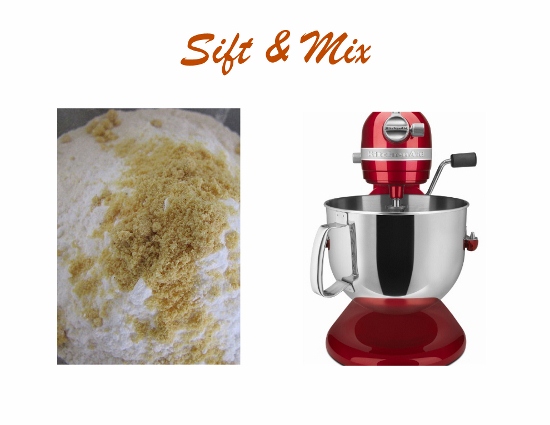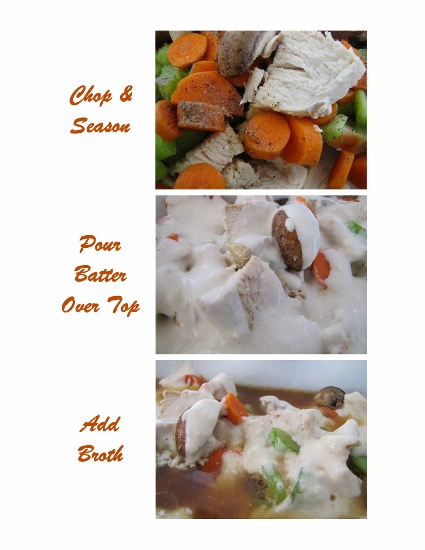 Now that last step will have you second guessing this recipe, but don't worry the crust will rise.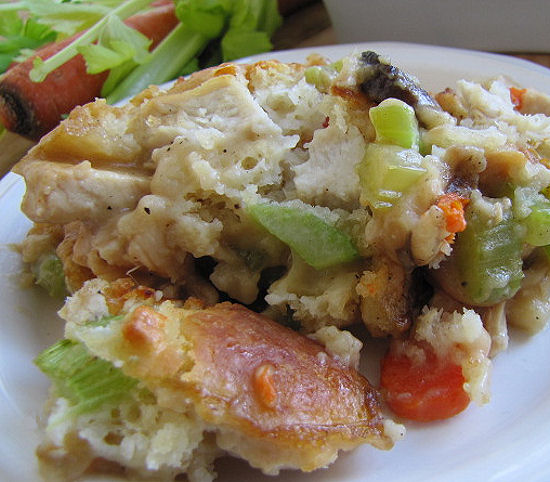 Once the pot pie is done baking all you have to do is sit back and enjoy a delicious, creamy, flaky crust covered meal with your family. One that's not quite button popping but just as yummy as your turkey dinner from last night.
I hope that you guys enjoy playing around with the recipe below and that you have a great Friday, be it Black or Red :D !
Xoxo,
Shari-Tickled Red
[print_this]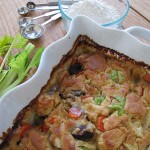 Turkey Pot Pie–Serves 6
2 cups turkey, cooked & diced
1 cup celery, diced
1 cup carrots,  cut into thin rounds
1/2 cup mushrooms, sliced
1/2 teaspoon salt
1/2 teaspoon pepper
1/2 stick unsalted butter, melted
1 cup flour
1 teaspoon ground mustard
3 teaspoons baking powder
1 cup milk
10 oz turkey stock (can be substituted for chicken broth)
Preheat oven to 450 degrees
In a 9 inch baking dish combine the turkey, celery, carrots, mushrooms, salt and pepper. Stir in the melted butter. In a mixing bowl sift the flour, mustard and baking powder together. On low speed, slowly pour the milk into the flour mixture and mix until smooth. Spread the batter over the turkey and vegetables. Heat the broth until just boiling and pour over the batter. Bake for approx. 45 minutes to an hour; or until golden brown.
Enjoy!,
Shari/Red
[/print_this]
 ****Although you see comments…The Previous Giveaway has closed***