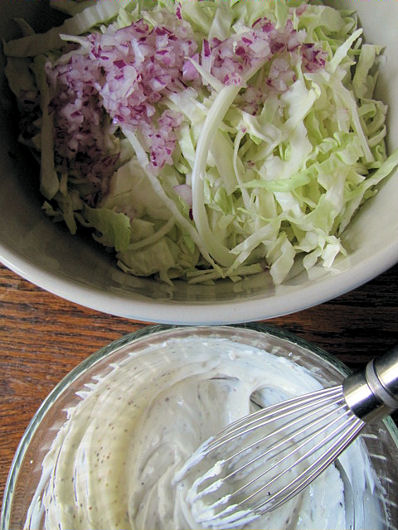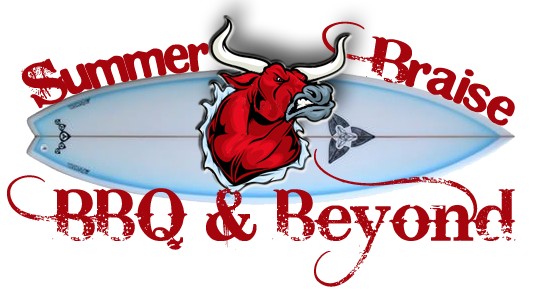 Welcome to Part Two- Side Dishes in our Summer Braise~ BBQ & Beyond Series where Meredith, Kristen and I share our love of barbecue and beyond as it means to us in our various regions of the US.
Cookouts wouldn't be the same without a helping of crisp fresh slaw. How could you not have some crunchy tart cabbage on your plate to lend a little bit of balance to your lip smacking, juice dripping, finger licking BBQ. In most diners, fish houses or cafes up and down the coast of North Carolina, you will find coleslaw on your plate. If not it will at the very least be a side option on the menu. What I find fascinating are the many variations that you will come across.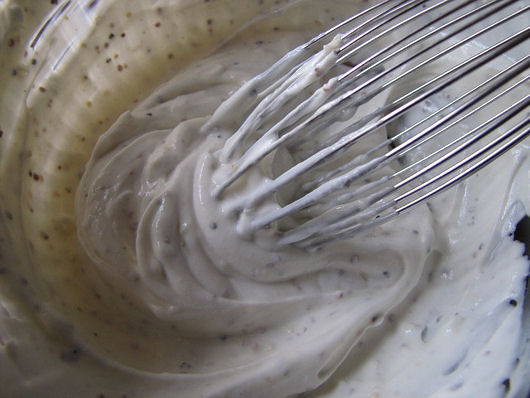 Some people like their slaw sweet, some doused in vinegar sauce, others like it simple with only mayo contributing a bit of flavor. Personally, I prefer my slaw simple as well as healthy and tart rather than sweet. Creamy Greek yogurt adds just the right amount of tang to my coleslaw without it being overkill.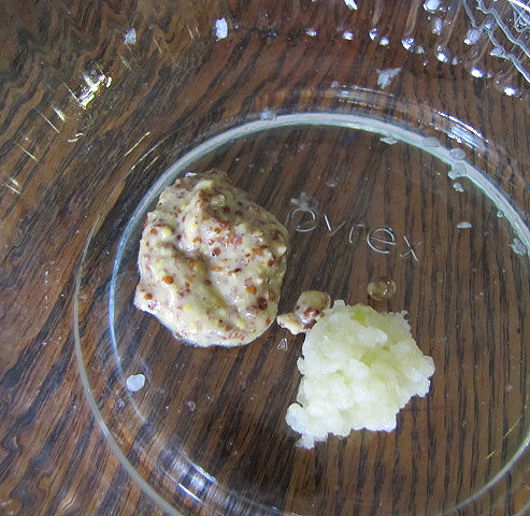 However, there are a couple of other ingredients, which might surprise some of you…Creole mustard and garlic. Yep, a pinch of these along with the Greek yogurt will have your guests pleasantly wondering what you did differently with your slaw.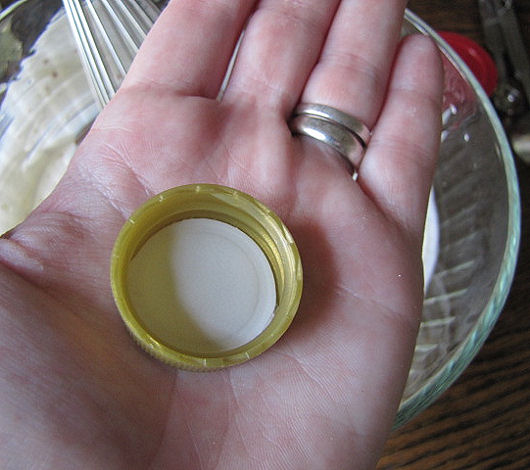 Oh and don't forget the vinegar! Only a cap full though, no more than that.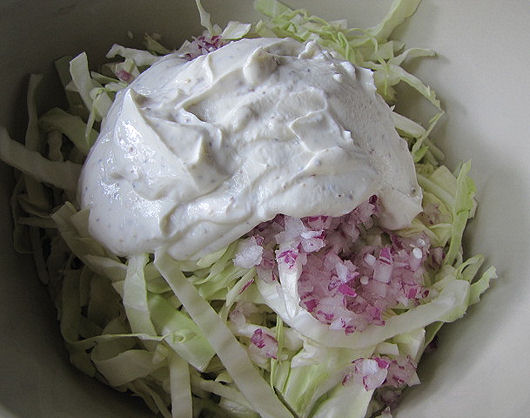 Don't you want to run a finger through that creamy healthy fresh coleslaw dressing I know I do?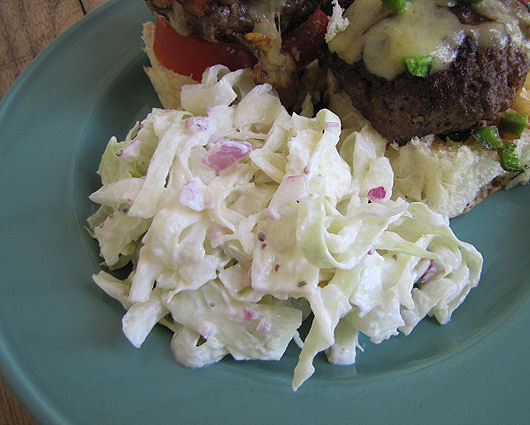 Be sure and pop over and check out Meredith's Chipotle & Lime Roasted Potatoes and Kristen's Baked Mac and Cheese for some more scrumptious summer side dish ideas.
Hugs & Kisses,
Shari-Tickled Red
[print_this]
Yogurt Vinaigrette Coleslaw–Serves approx. 8-10
Ingredients
1/2 head cabbage, thinly sliced
1/2 cup red onion, finely diced
1/2 teaspoon mashed garlic (use a garlic press)
1/2 teaspoon Creole mustard
1 cap white wine vinegar
1 cup Greek yogurt
salt & pepper to taste
Directions
First core and half a head of cabbage. Thinly slice the cabbage, cutting on the shorter end to ensure smaller pieces. In a large mixing bowl combine sliced cabbage and diced red onion, set aside.
In a small mixing bowl whisk together creole mustard, garlic, vinegar and Greek yogurt. Salt and pepper to taste.
Toss yogurt vinaigrette dressing with cabbage and onions until completely coated.
Cover and chill in the refrigerator until ready to serve.
Enjoy!
Shari/Red
[/print_this]
---
( Collection closed )
Link tool by
Inlinkz