** Giveaway Closed**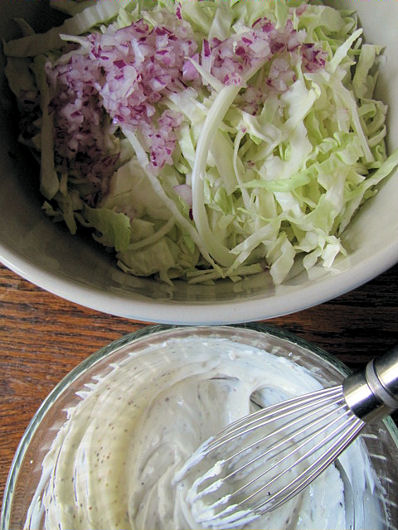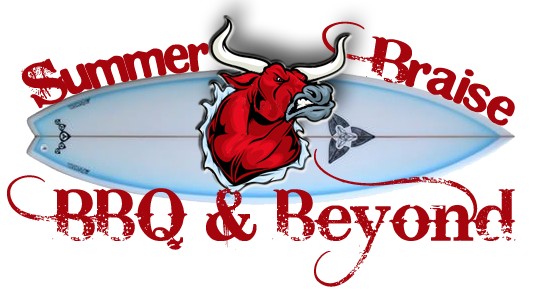 Welcome to Part Two- Side Dishes in our Summer Braise~ BBQ & Beyond Series where Meredith, Kristen and I share our love of barbecue and beyond as it means to us in our various regions of the US.
Cookouts wouldn't be the same without a helping of crisp fresh slaw. How could you not have some crunchy tart cabbage on your plate to lend a little bit of balance to your lip smacking, juice dripping, finger licking BBQ. In most diners, fish houses or cafes up and down the coast of North Carolina, you will find coleslaw on your plate. If not it will at the very least be a side option on the menu. What I find fascinating are the many variations that you will come across.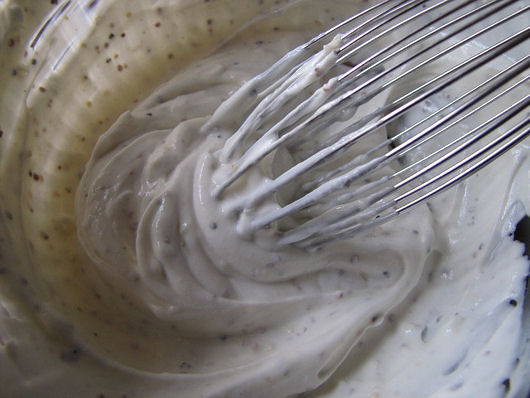 Some people like their slaw sweet, some doused in vinegar sauce, others like it simple with only mayo contributing a bit of flavor. Personally, I prefer my slaw simple as well as healthy and tart rather than sweet. Creamy Greek yogurt adds just the right amount of tang to my coleslaw without it being overkill.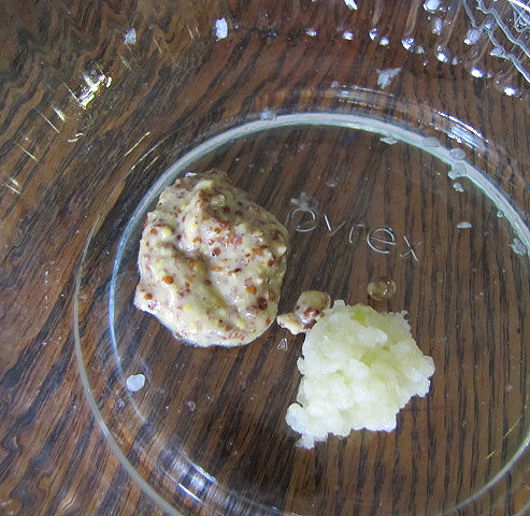 However, there are a couple of other ingredients, which might surprise some of you…Creole mustard and garlic. Yep, a pinch of these along with the Greek yogurt will have your guests pleasantly wondering what you did differently with your slaw.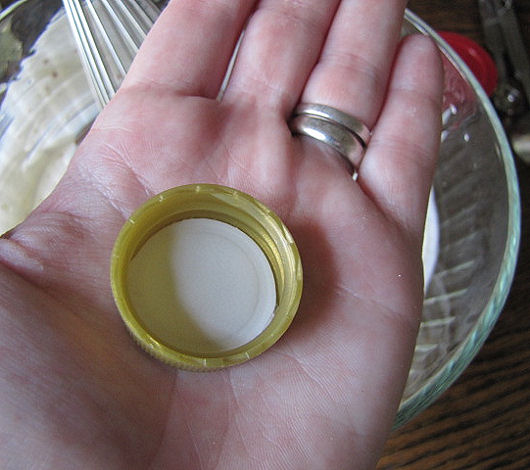 Oh and don't forget the vinegar! Only a cap full though, no more than that.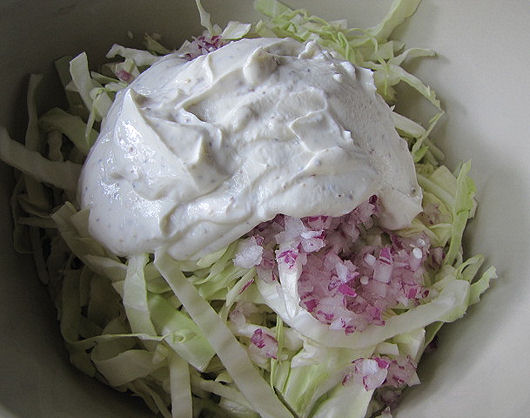 Don't you want to run a finger through that creamy healthy fresh coleslaw dressing I know I do?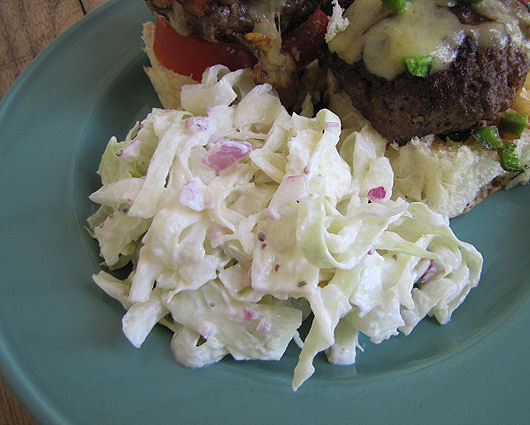 Be sure and pop over and check out Meredith's Chipotle & Lime Roasted Potatoes and Kristen's Baked Mac and Cheese for some more scrumptious summer side dish ideas.
Seeing as how this is Part Two- Side Dishes in our Summer Braise ~ BBQ & Beyond series how about a giveaway from KitchenAid to help y'all prep for your next cookout? Would three fabulous KitchenAid products be okay? Well alrighty then.
KitchenAid has generously partnered with Meredith, Kristen and I to bring you guys an opportunity to win either ONE of TWO 5-Speed Hand Blenders  or ONE 13-Cup Food Processor. Have you checked these out yet?
5-Speed Hand Blender Blend, Puree, Chop, Shred, Mince Froth/Mix and Whisk/Emulsify/Aerate – Easily blend smoothies, chop nuts, froth cappuccinos, shred vegetables or whisk egg whites with greater control. The Industry's First Interchangeable Stainless Steel Bell Blade Assemblies and FIRST EVER Removable Pan Guards. Change easily between different types of blades with no hassles or tools. The removable pan guard attaches easily to the bells and helps prevent scratching on cookware. 
13-Cup Food Processor features the first-ever externally adjustable slicing lever in a countertop food processor. It adjusts from thick to thin slicing and the optimized speeds help process soft to hard foods. The 3-in-1 Ultra Wide Mouth™ Feed Tube accommodates a variety of sizes of food.
Wow, definitely two powerhouse appliances that I wish I had in my kitchen inventory! Thanks KitchenAid!

Rules:
* (1) participant from Tickled Red, (1) participant from In Sock Monkey Slippers & (1) participant from Dine and Dish will be randomly chosen to win either of the three KitchenAid items listed above. Once the giveaway has ended the three winners will discover which prize they have won. Meredith, Kristen and I like a little mystery don't you?*
*The giveaway is for US residents only*
GIVEAWAY CLOSES 7-16-2012 at 12pm EST
All you need to do to enter is…
1. Leave a comment telling us what your favorite side dish is that you make for a BBQ.(Please feel free to add a link to your comment if you are a food blogger).
2. Tweet, "Sharing my BBQ Side Dish w/@iamtickledred @SMonkeySlippers & @DineandDish – Enter Triple @KitchenAidUSA Giveaway! #SummerBraise #giveaway" be sure to come back and let us know that you tweeted.
That's it, two little comments! If you do the same over at In Sock Monkey Slippers & Dine and Dish that will be triple your chances :D
For kicks and giggles LINK IN your favorite side dish below my coleslaw recipe. We would love to check out your favorite recipes!
Hugs & Kisses,
Shari-Tickled Red
Disclosure: A special thanks to KitchenAid for providing the reader giveaway items for this event.
[print_this]
Yogurt Vinaigrette Coleslaw-Serves approx. 8-10
Ingredients
1/2 head cabbage, thinly sliced
1/2 cup red onion, finely diced
1/2 teaspoon mashed garlic (use a garlic press)
1/2 teaspoon Creole mustard
1 cap white wine vinegar
1 cup Greek yogurt
salt & pepper to taste
Directions
First core and half a head of cabbage. Thinly slice the cabbage, cutting on the shorter end to ensure smaller pieces. In a large mixing bowl combine sliced cabbage and diced red onion, set aside.
In a small mixing bowl whisk together creole mustard, garlic, vinegar and Greek yogurt. Salt and pepper to taste.
Toss yogurt vinaigrette dressing with cabbage and onions until completely coated.
Cover and chill in the refrigerator until ready to serve.
Enjoy!
Shari/Red
[/print_this]
---
( Collection closed )
Link tool by
Inlinkz