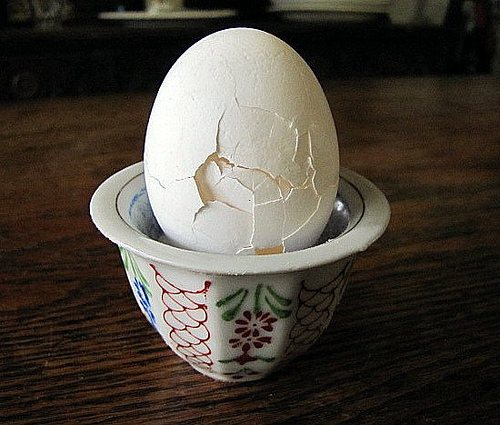 See this innocuous shell?
Yes he's broken.
He's all cracked up.
He could've been dropped by accident? I do have two boys playing in the kitchen, it's feasible. Well it's more like a regular occurrence but not this time.
Maybe y'all have noticed that he's lost his innards as well.
They were part and parcel of a scrumptious cheesecake recently. Yep that one.
We are so grateful that he donated his insides to make a yummy dessert that would in fact feed our insides.
Usually his journey would not have ended there.
He would have been loving carried out to the garden.
Crushed ever so gently around some tomato plants to bask in the sun and become a nutrient source. Again all for our bellies.
But not this guy, he's special.
Why you ask?
Because this is where I found him. Shocker huh!? I distinctively remember cracking him in half.
Placing two sides barely connected into my measuring cup and moving on.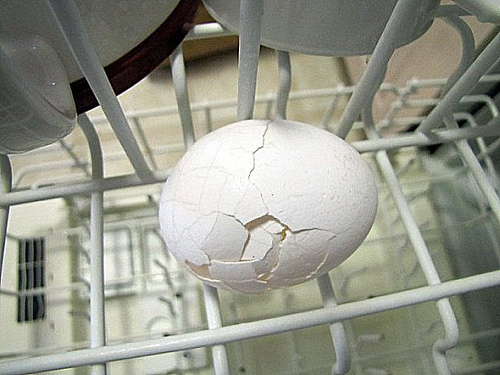 Evidently that crucial step of transferring cracked eggshells into the compost bucket didn't go exactly as planned.
This guy must have clung to the sides of the measuring cup for dear life, vowing to live a different life than his breathern.
The monkeys believe that he wanted to be the next Humpty Dumpty.
They may be right, the enclosed safety of the measuring cup along with the pressurized spray did partially put him back together again.
Personally, I'm of the opinion that he's not a fan of outdoor living.
No dirt, bugs or camping under the stars for this guy.
He wants air conditioning, plush surroundings, daily buffs and polishing.
Not to mention being able to play video games with the monkeys. Don't ask how, I'm still trying to figure that out myself.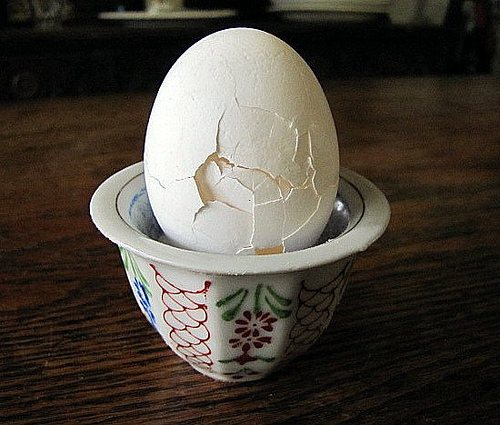 Being the big softy that I am how can possibly send him out there into the wild jungles of the tomato patch after all he has been through?
So this determined little shell now lives inside.
Perched on the window sill in a fancy little antique porcelain cup.
I hope that the new digs meet his high expectations of city life.
In the meantime I'm cracking up over the fact that I now have an eggshell living in my home.
Oh well, par for the course around here.
If this egg plans on sticking around he needs a name.
Wanna help me with that?
Love from Off the Wall-ville,
Tickled Red