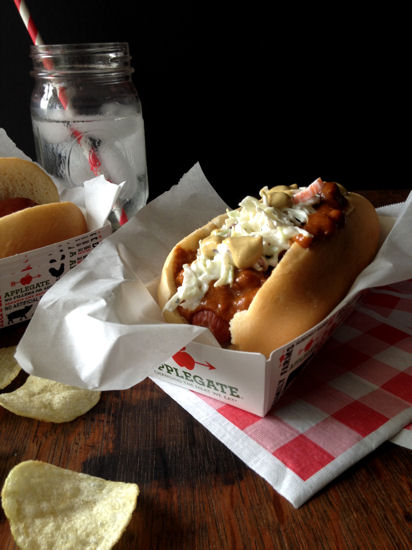 Today's the day! You know, Labor Day the day where we officially with permission get to be 100% sloths.  Ya know I love it! Now are your grills fired up and ready to cook some succulent meat?  Supposedly, it is also the "last day of summer" and all but, I'm wholeheartedly ignoring that disheartening classification. So let's get back on track where neighborhoods are permeated with mouthwatering aromas of meat and flame No.1 of which would be hotdogs, around here we're talking about Carolina Dogs.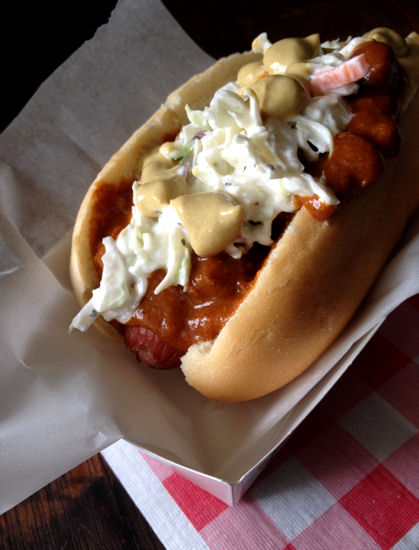 What is a Carolina Dog you ask? Well here on the coast it's a plump, juicy, boiled or grilled (nearly chard in my case) hotdog topped with hot chili, crisp coleslaw and spicy mustard…it is a hot N' cold texture combo that is to die for! Are you drooling yet? You should be.
While we're on the subject I bet you guys didn't know that two out of four of us here in the ole' surf casa have serious hotdog, "what's in it?!?" hang-ups. To be polite and considerate I won't name names or point fingers, it's not nice to point after all (one finger brashly pointed back at myself). Yeah, that's right I have meat issues, sue me I'm a nut. Don't misunderstand I ADORE meat. Wave a piece of crispy bacon in front of my nose and you might lose a finger in the process. However, I want to know that bacon came from a happy well-fed pig who was on close terms with his farmer. He didn't have to herd his sheep or anything just be on a first name basis is all. The same goes for my hotdogs. Blame my Pa-Paw for ruining me, he never should have let me pick my own bacon from the smoke house when I was his little tag along.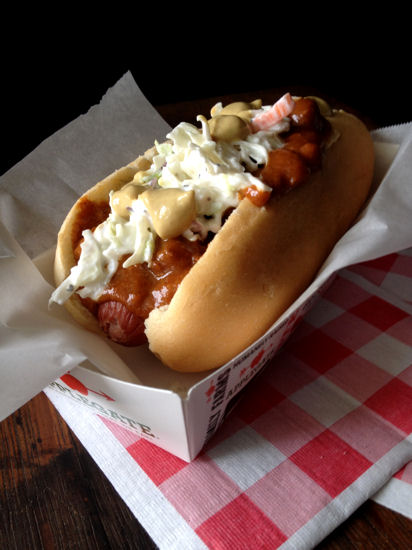 Not too long ago AppleGate, purveyors of natural & organic meats sent us some of their cleaner wieners to sample. In all honesty, I didn't foresee there being much of difference other than maybe a little less flavor because we all know that processed meat is packed with flavor, we just don't want to know where, how or why and I am just as guilty. However, after trying them I'm here to tell y'all I was thoroughly impressed! Not only were they twice as juicy they were packed with flavor. They tasted…well no pun intended…cleaner. Now I will be able to have more than two hotdogs a year and enjoy them worry free. Even the other family member who will remain unnamed gave them two thumbs up. We are totally on board with sharing the AppleGate Wienervention news!
You guys really should try them for yourselves to see the difference. While you are at it pop on over to AppleGate's website, I noticed that they are having a Cleaner Wiener Years Supply Giveaway!
Happy healthier Labor Day and we hope that you are enjoying some much needed downtime with family and friends!
Love the crew,
Shari, Surferboy and Da Boyz