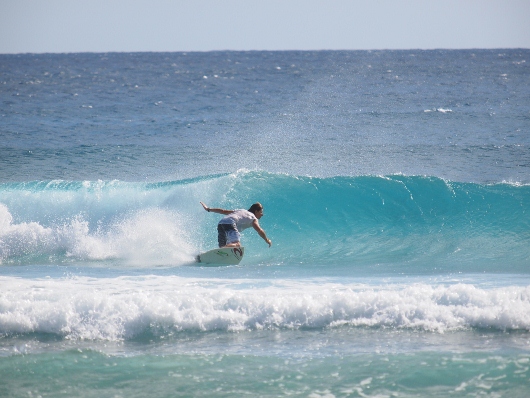 As you all know DS went to Barbados recently. He's fortunate that when he has to travel for work that it is also for his pleasure. You see he went to coach a few young souls who are just as consumed with surfing and are as competitive as he is. All of the kids that you see below are fierce competitors in the sport. They are always working hard to hone their skills, while fueling their love of surfing. It's hard to believe but there was a time when surfing didn't hold my attention. It seemed to be something that the guys did in the summer simply to gain the attention of the tourist girls who were passing thorough our small beach town. A youthful past time reserved for bronze gods out to impress sun kissed goddesses basking in an endless summer. Then I met my darlin'.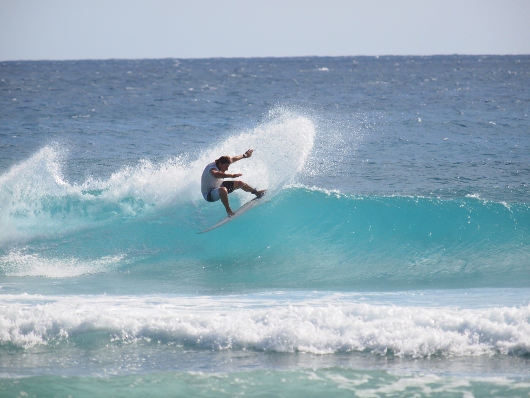 It became very clear being with him, that even though I had spent my youth growing up at the beach, I had somehow overlooked a uniquely large subculture. One that pulses with adrenaline and vitality. I suppose avoiding prolonged exposure to my hydro-glow skin may have played a small part in my ignorance. For those who have heard the summoning challenge from Mother Nature, surfing is not just a sport. It is an integral part of their being. You could say that salt water pumps through their veins and makes their heart beat faster with the thought of each rising swell. Their excitement is extremely contagious y'all. Whether you step onto a board or not you will find yourself caught up in their desire to push the limits. To stretch the boundaries and ride each challenge that nature tosses at you with the same amount of fervor coursing through your veins.
What amazes me each time I watch anyone surfing is the complexity of the sport.
Darlin' Surferboy-DS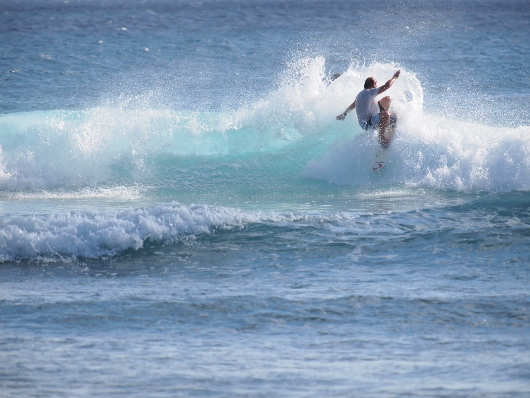 They turn…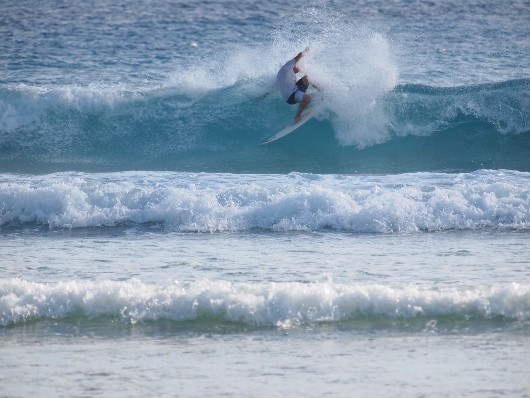 Powered by speed and sheer will.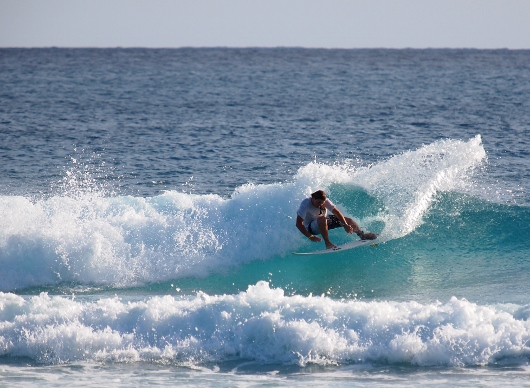 Pushing through a wave, only to race onto the next with joyous determination.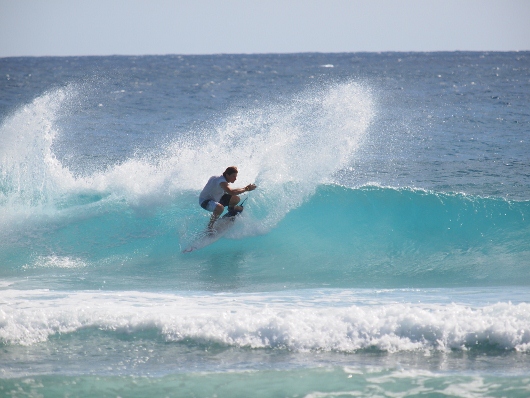 Carving their name with loving ferocity, in each turquoise crest they come upon. *By the way "S" is for surferboy :D *
Ché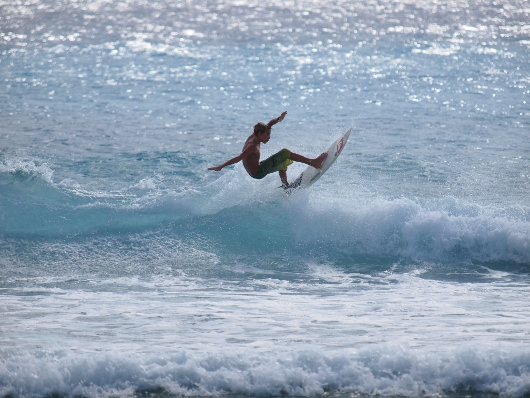 Young boys testing their skills.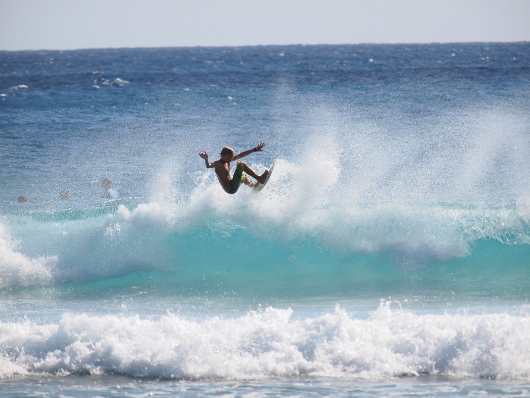 Soaring above the waves while they are growling and spitting.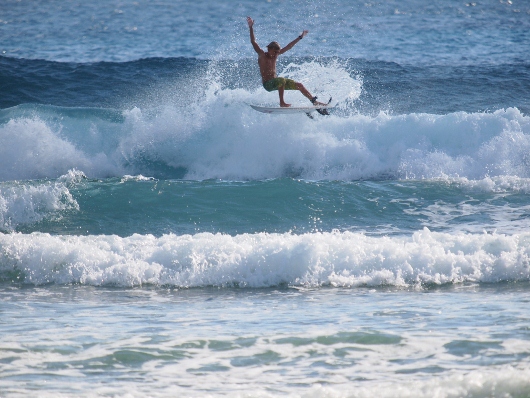 Landing in the foam, thrilled and pumped to try again.
Dylan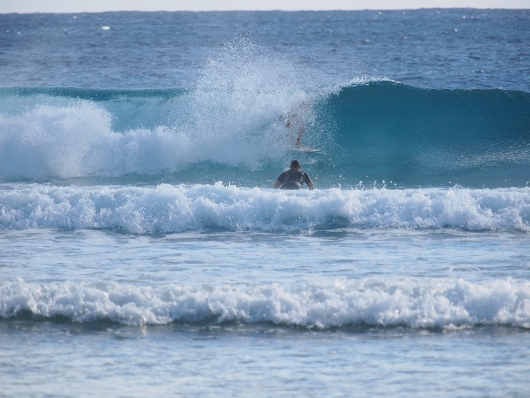 Barreling their way through a wave. In awe of the oceans cradling touch.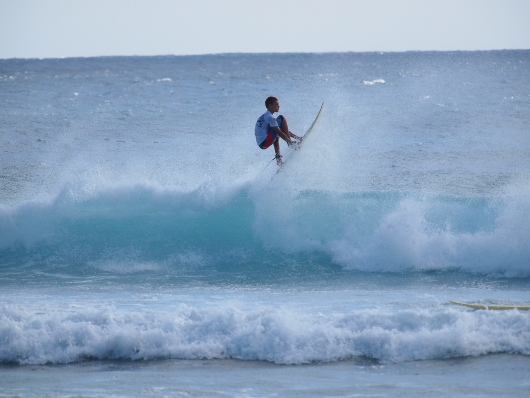 Flying high and defying gravity.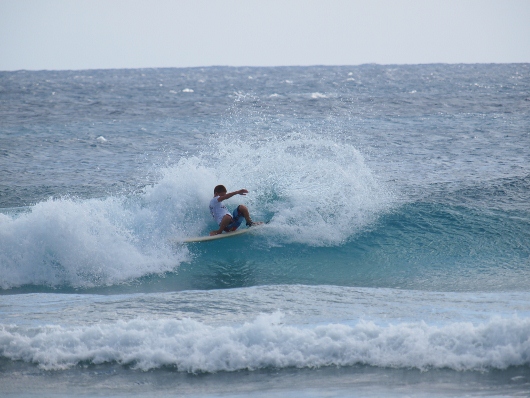 With the ability to land, such profound jumps.
Knox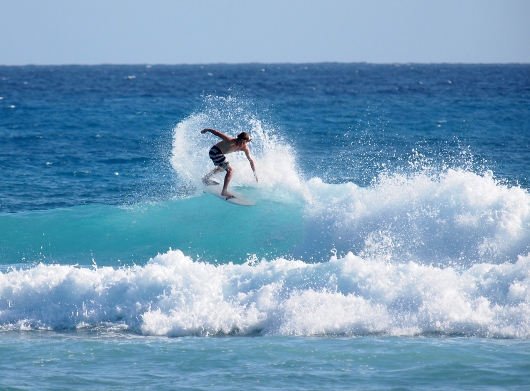 Sliding/grinding backwards across the lip of a wave.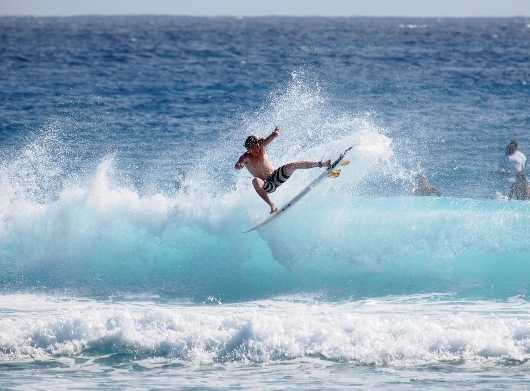 Balancing amidst the breaking force.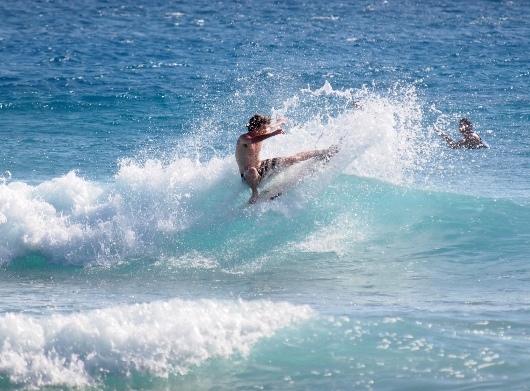 Stretching and contorting their bodies.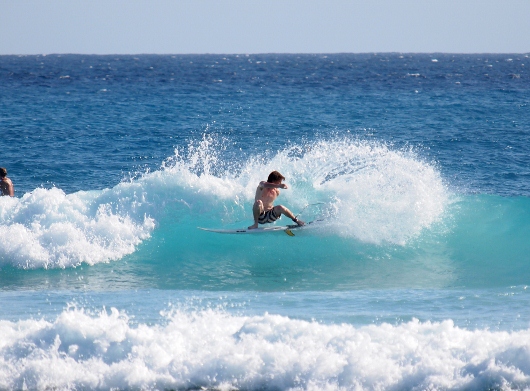 Moving with grace through the strain.
Chelsea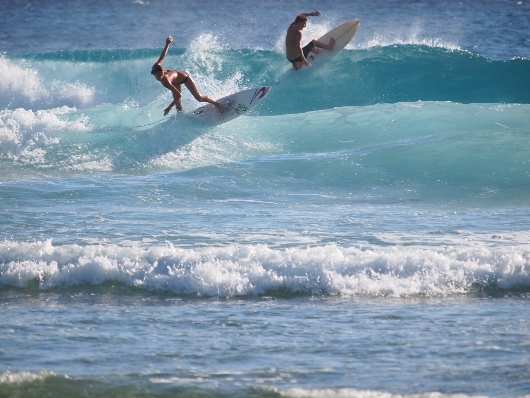 Let's not forget the girls who hold their own with the boys.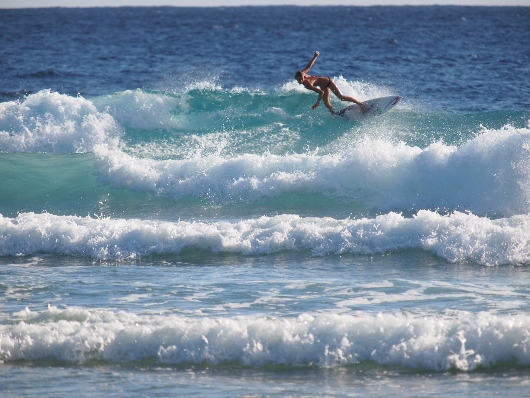 Where the boys are full on aggression, the girls are underestimated beauty on the water. Fluid and smooth.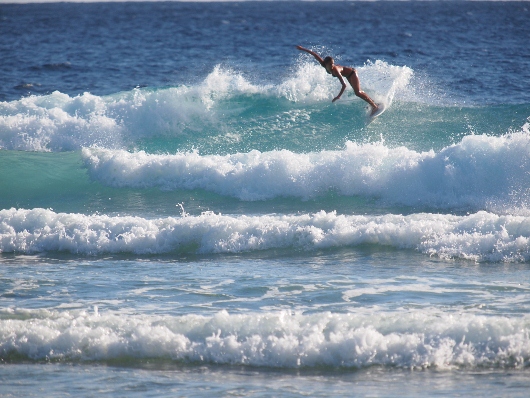 Their strength shines through in their finesse and style.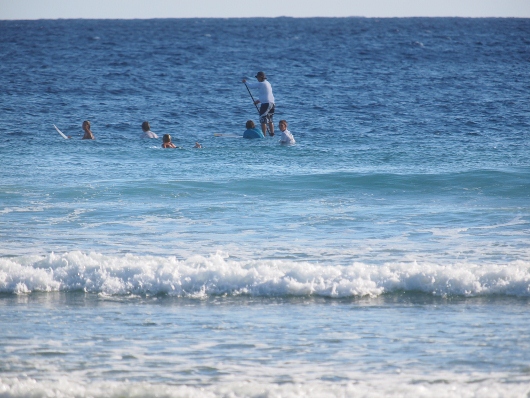 Surfers do all of this, gymnastics, acrobatics, defying physics and basically being contortionist on a living moving surface. That is what catches my breath! Their ability to connect and become part of the water transcends what otherwise would be an athletic performance of skill. Moreover, they never get tired of it. From sunup to sundown, they cannot resist the siren call of the ocean. Neither can I. After being surrounded by surfers and their passion for 17 years, it is a life that I could never imagine living without. For the love of surfing has swept me up in its tide. Hopefully it will never leave me lying bereft on a beach.
Thank you Mark Nick for all of your beautiful photos! I wish that I could've been standing there, watching everyone as you captured their spirit.
Hugs, Kisses and Love Sparked Adventures,
Shari-Tickled Red