You guys know me, I'm always running late and playing catch-up. I need to bake, post and of course wrap up my holiday buying. While I'm out trying to finish my Christmas shopping this week I thought that I would share with you all some of my holiday gift ideas this year. Seeing as how my life has been inundated both personally and professionally with the surf/ skate lifestyle this would be my surfer girls wish list. Then again you all might like some of these holiday gift ideas for yourself. There are definitely a couple of items on here that I am hoping Santa will leave under the tree for lil' ole me. I've been good…honest. I haven't pulled any shenanigans in at least week, not including the wetsuit  boogie because I had a free pass with that one.
Bling & Jewelry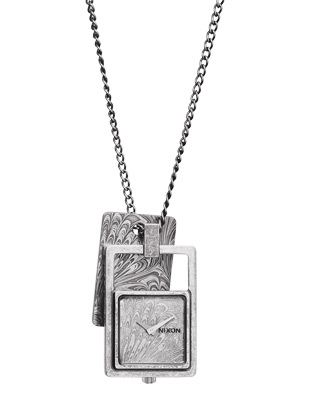 Nixon-The Fairfax Pendant I have always been drawn to watches on chains.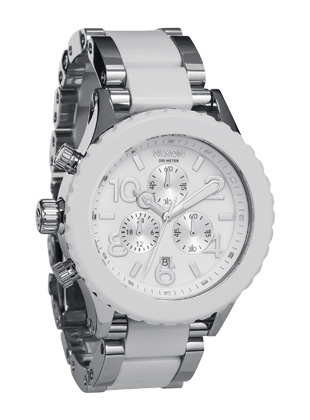 Nixon-THE 42-20 CHRONO Sporty…yet hip, fun and feminine.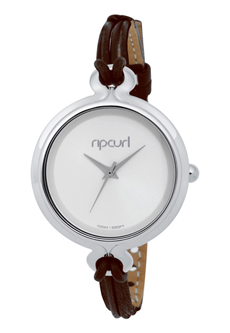 Ripcurl-Cali Sleek , organic and minimalistic at it's best.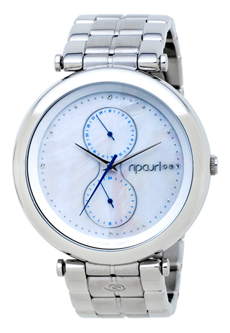 Ripcurl-Madison You can't go wrong with classic styling & a mother of pearl face.
I absolutely adore this jewelry company. They don't have any cute names for their pieces but who needs them. The jewelry speaks for it's self.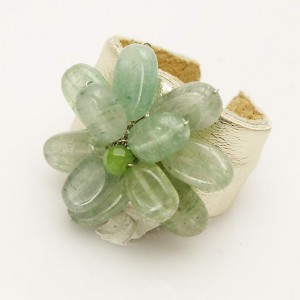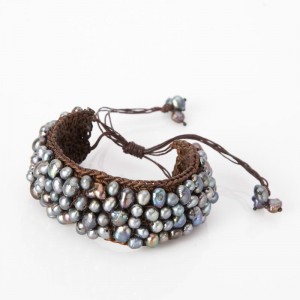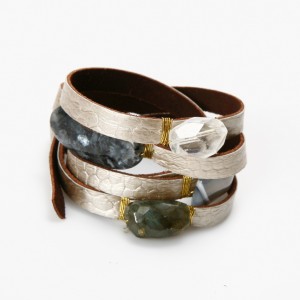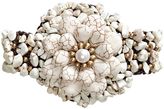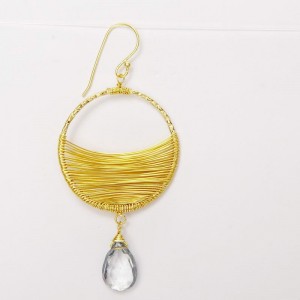 Tops/Sweaters
Billabong-Lovely Soft,comfortable and completely feminine with a touch of renaissance.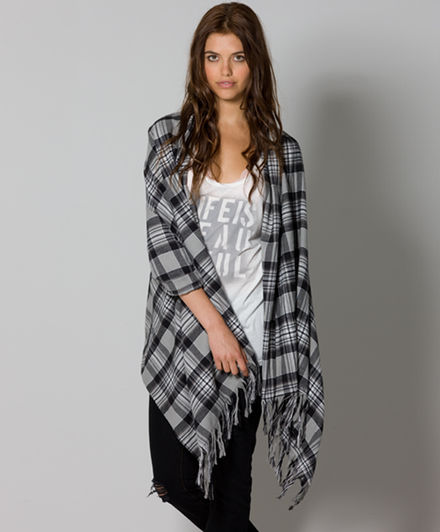 Billabong-Staple This is at the top of my list. It's a shirt and wrap combined in one. Have I mentioned that I am Mad for Plaid. Oh my goodness!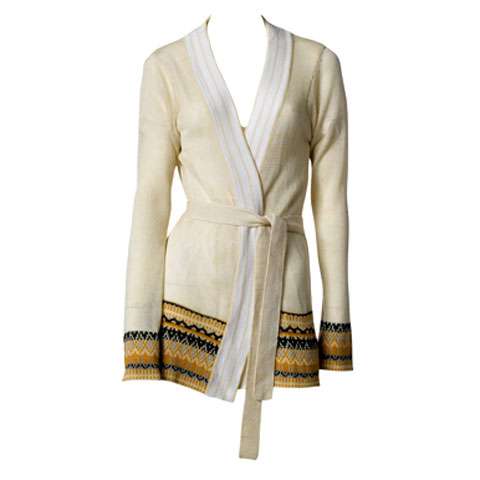 Matix-Jaguar Shoes I can't get enough of sweater coats. I love the contrast of vanilla, golds and black with this one.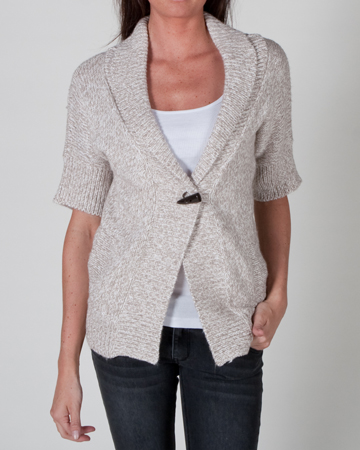 Ripcurl-Niki The perfect little sweater to go with those skinny jeans or sweat pants…whichever you're most comfortable in. I live in my fuzzy sweat pants.
Denim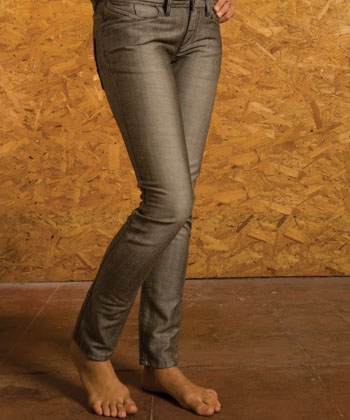 Arbor-Bamboo Denim Arbor makes some of the softest Tees from bamboo so I'm dying to know how their jeans will feel and fit. Loving the silver sheen.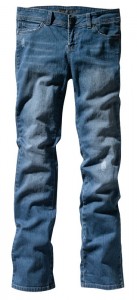 Element-Chloe Okay Element makes my all time favorite jean. I haven't bought a bad fitting pair yet. Did you catch the name of that one pair, how funny is that?
Jackets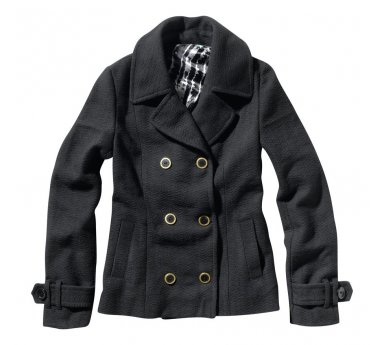 Element-Ruby I own about 20 pea coats. There's nothing wrong with one more right?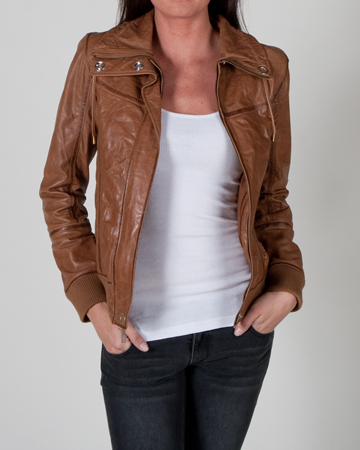 Ripcurl-Paco Stunning warm toffee color and I can't help but dig the big collar.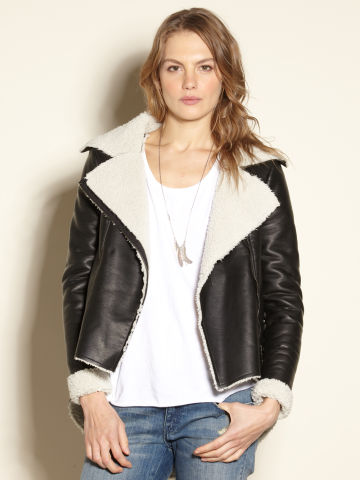 Quicksilver-Foreshadow Is it possible to drool over a coat? Because I am.
Footwear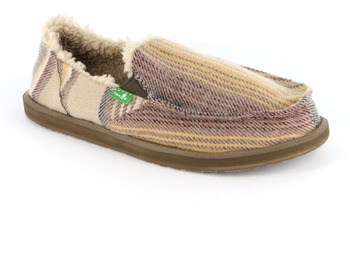 Sanuk-Kitty Hawk Chill Forget slippers, you have to try these. They are the most comfortable kicks you will find. You can even go to the store and not look like you're wearing slippers… because you're not.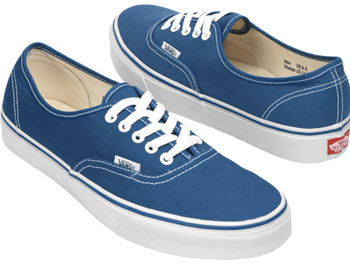 Vans-Canvas Authentic I love Vans. Don't get me wrong I wear other brands as well but I'll always have a pair of Vans in my closet. Did you know that you can make a custom pair of Vans? Check it out!  Not to mention their logo fits me to a T.  "Off the Wall"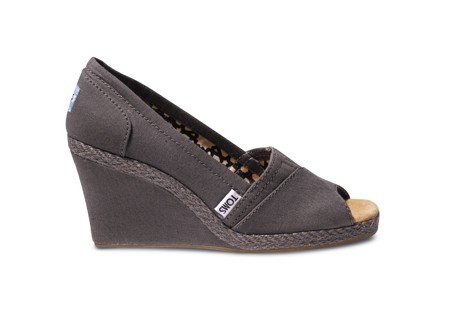 TOMS-Wedges Did you guys know that TOMS made more than slip on shoes? When I saw these at the last trade show I almost did a flip. Cute wedges are usually how I rock a heel. Unless I'm trying to get my surfer to do flips, then I step it up a notch.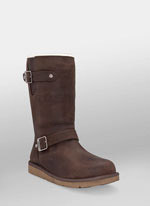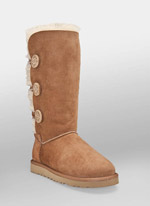 Uggs-Baily Button No self respecting beach girl worth her salt would be without a pair of Uggs, or beach boy for that matter. You'll see more varieties of Uggs walking around here in the winter than any other kind of boot.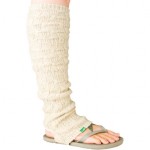 Sanuk-Tubeflops Knit Okay, okay…I know that these may seem a bit odd but I hate giving up my flip flops during the winter season, so I'm seriously contemplating buying a pair of these just for kicks and giggles.
Bags/Accessories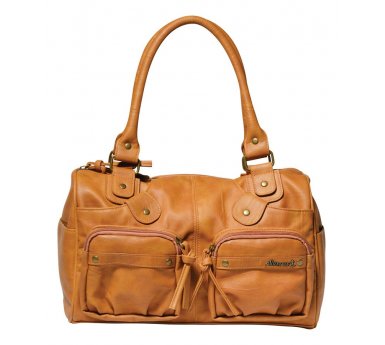 Element-Bayou Bag Awww…it goes so well with the Ripcurl jacket and Matix sweater. A girl has to color coordinate you know.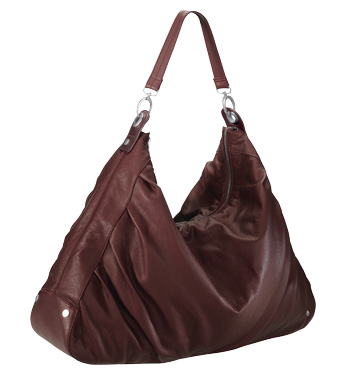 Nixon: Double Dealing Hello pretty, you want to come live with me don't you? Yes I'm talking to the bag, what of it?
Ogio-Atiba Mini Camera This is not a girlie bag I know but we both have to carry the camera bag so I compromised. I actually do like the organizational aspect of this bag. It's very well thought out.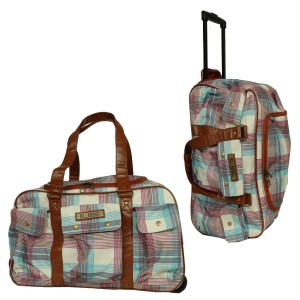 Billabong Have plaid will travel. Told you guys I was mad for plaid. One day I'll share my collection with you all.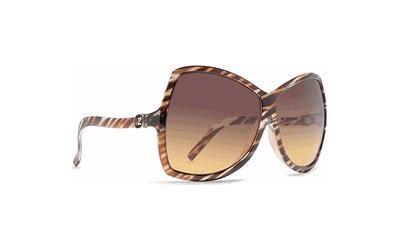 VonZipper-Nessie Tortoise shell frames are a must. They are right up there with the little black dress.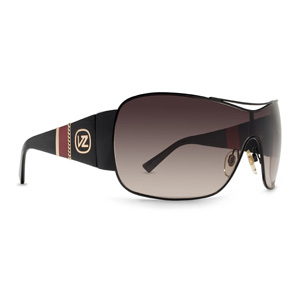 VonZipper-Saffron These are for when you're channeling your super duper, uber confident side. Watch out Arnold!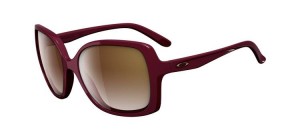 Oakley-Beckon Looking through rose colored glasses. They always make me happy.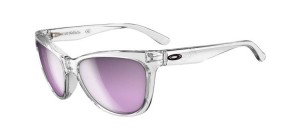 Oakley-Fringe Old school Oakley's are making a comeback.
Toys/Gear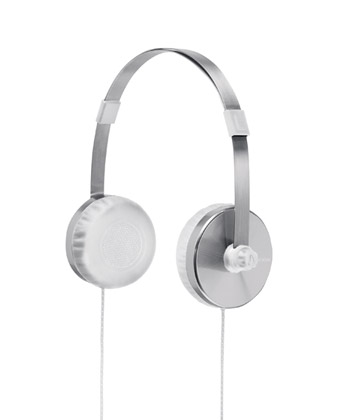 Nixon-Apollo Ladies like their tunes as well the guys do. This pair of headphones is oh so sleek, or is it chic?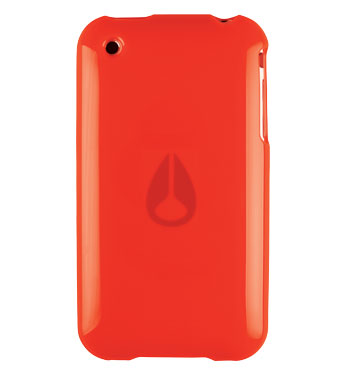 Nixon-Jacket Iphone Case Sorry, I had to throw the red phone case into the mix. There was no getting around it.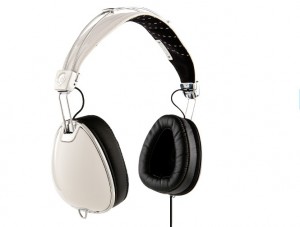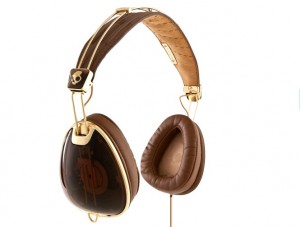 Skullcandy-Avaitor Oooo…I don't know which color I like best but these are so retro and glamorous at the same time. Is that possible with a set of headphones?
Books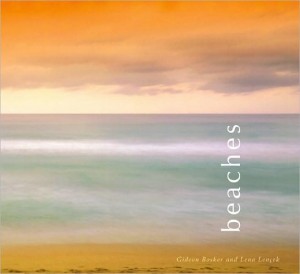 Beaches-Bosker/Lencek You will be amazed at how these photos have a wonderful watercolor texture and feel to them.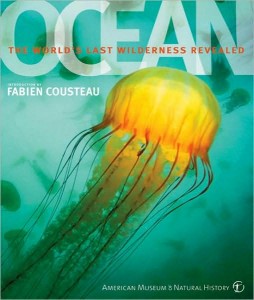 Ocean-Fabien Cousteau Underwater discovery and appreciation for it's beauty never gets old around my house.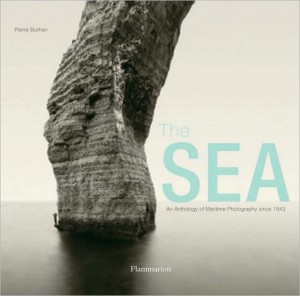 The Sea:An Anthology of Maritime Photography since 1843-Pierre Borhan I am curious to see what maritime wonders this book holds. The cover has peaked my curiosity!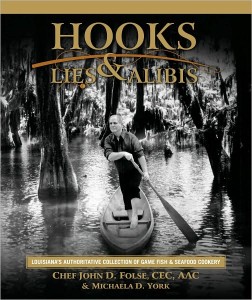 Hooks, Lies & Alibi's-Chef John Folse/Michael York The title alone speaks volumes. Can you imagine the recipes awaiting?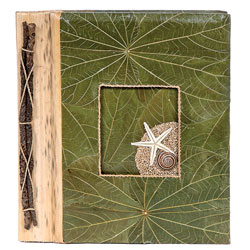 Celery Street Handmade Journal You always need a journal to document those fun-filled trips to exotic places and culinary discoveries.
I hope that you all enjoyed taking a peek at some of my favorite gift ideas this season. Who knows I may toss up a Surfer Boy and Grom wish list this week as well. After some yummies of course.  If you don't happen to have a few local surfs shops in your area then try this catalog out for size. You'll find some similar products right at your finger tips. If you can though, shop local.
Just curious…everyone who has finished their Christmas shopping already please raise your hand. Oh wait, I can't see you… so just let me know.
Love Ya,
Tickled Red
*Psst…None of the above mentioned brands approached me in regards to promoting their products. They happen to be products that I have bought frequently over the past 15 plus years. My love of surf/skate brands comes from ten years spent working in the action sports retail market.*